Did you know that when you (or your employer) apply for an Employment Pass (EP) in Singapore, there are additional considerations in addition to the basic eligibility criteria?
The Ministry of Manpower (MOM) evaluates each EP application based on the merits of both the individual applicant and the hiring company.
Other factors that come into play are:
Applicant's salary
The applicant's age
Roles and responsibilities
The company's reputation
Paid-up capital the company
Current citizenship of the applicant
We highlight some of the factors that can affect your Singapore EP application in this infographic.
Table of Contents
Your Profile
The Singapore Employment Pass (EP) is primarily for foreign professionals with a job offer in Singapore who meet the eligibility criteria.
Therefore, to increase your chances of a successful EP application, you should hold an executive, managerial or specialized job title such as
Chief Executive Officers
Chief Operating Officer
Chief Information Officer
Chief Marketing Officer
Chief Financial Officer
Account Executive
IT Manager
Project Manager
Marketing Director
Eligibility Criteria
The eligibility criteria for a Singapore EP would be:
Having an employment offer in Singapore,
Working as an executive, manager in a managerial, or a specialized field,
All (except financial services): Earning a minimum monthly salary of $4,500 ($5,000 from 1st September 2022 for new applications and 1st September 2023 for renewals) and
Financial services: Earning a minimum monthly salary of $5,000 ($5,500 from 1st September 2022 for new applications and 1st September 2023 for renewals)
Possessing acceptable credentials, typically a good university degree, professional qualifications, or specialized skills
If you're unsure if you meet the eligibility criteria for an EP, you can use the Employment / S Pass Self-Assessment Tool (SAT). As a general rule, if the SAT indicates that the candidate is eligible, there is a 90 percent chance of your application being successful.
As a result, if the SAT reveals that the candidate is ineligible, you should not apply for the Employment Pass because it will be denied.
Relevant Skills
As with any job application, to increase your chances, you should ensure that you have the necessary skills required for the job. For example, in the Finance industry, Risk Management Managers are encouraged to hone their skills by acquiring certification in FICS Risk Management.
To find out more about the recommended requisites for your industry and/or occupation, you can refer to Rikvin's article on Strategic Skills in Demand in Singapore.
Educational Qualifications
To be eligible for the Employment Pass, you need to have the appropriate acceptable qualifications.
To increase your chances of a successful EP application, ensure that your educational qualifications are from an accredited institution:
Global verification agencies such as Dataflow or Risk Management Intelligence (RMI)
International accreditation bodies
Awarding country's educational authorities
You may also refer to the Ministry of Manpower's advisory on the educational documents required for Employment Pass submission.
Professional Background
To improve your chances of a successful EP application, make sure you have enough relevant work experience, as the EP application is designed for skilled foreign professionals, managers, and executives.
To find out more about how to increase your chances at a successful EP application, check out our comprehensive Singapore Employment Pass (EP) article. Alternatively, you can also download a copy of the Singapore Employment Pass Guide (EP)

---
Need help with your Employment Pass application?
We are experts when it comes to Singapore's immigration laws and regulations. Our reliable guidance and high success rate comes with 20 years of experience. Secure your Employment Pass with us.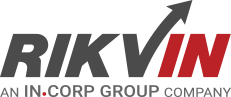 Rikvin's content team includes in-house and freelance writers across the globe who contribute informative and trending articles to guide aspiring entrepreneurs in taking their business to the next level in Asia.