In a bid to help clients avoid unnecessary penalties and better comply with the requirements of the Singapore Companies Act, Singapore Company Registration specialist Rikvin has today launched its Annual General Meeting (AGM) Calculator service.
The tool, which is offered for free, allows users to determine when they should hold an AGM and file their annual returns based on their former AGM date or date of incorporation. The tool also helps enterprises determine possible late lodgement fees that could be incurred in the event that they have missed their AGM dates.
Mr. Satish Bakhda, Head of Operations at Rikvin, said, "The AGM calculator is designed to free directors and company secretaries, especially those who are tending to multiple companies, from the burden of figuring out when they must fulfil their AGM and Annual Returns duties. It also helps to keep them on track to fulfil their compliance duties well ahead of time so that they maintain a good corporate record and do not have to bear unnecessary penalties."
According to the Singapore Companies Act, entities that have opted for Singapore company incorporation are required to comply with three statutory requirements, namely:
1) conduct the Annual General Meeting (AGM) in a timely manner (section 175);
2) presentation of up-to-date financial statements at the AGM (section 201); and
3) the prompt filing of the Annual Returns (section 197).
CONDUCT THE AGM IN A TIMELY MANNER
Under the Companies Act, every company is required to hold its AGM once annually and within 15 months after the last preceding AGM or 18 months from the date of incorporation.
PRESENT UP-TO-DATE FINANCIAL STATEMENTS
At the AGM, directors are required to disclose the latest six months' profit and loss accounts with shareholders. Public listed companies, on the other hand, must present the latest four months' profit and loss accounts.
TIMELY FILING OF ANNUAL RETURNS
The company is required to file its Annual Returns within 1 month from the date of the AGM.
Hence, the failure to comply with these requirements under the law amounts to an offence and appropriate penalty will be imposed.
The Rikvin AGM Calculator is simple and easy to use. Users need to enter either the date of incorporation or the previous AGM date, along with its financial year end (FYE) date to find out the due date for holding the next AGM as well as to lodge the next Annual Returns.
To use the Rikvin AGM Calculator, please visit https://www.rikvin.com/agm-calculator/.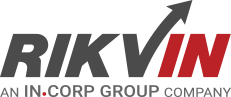 Rikvin's content team includes in-house and freelance writers across the globe who contribute informative and trending articles to guide aspiring entrepreneurs in taking their business to the next level in Asia.