Management consultancy ANKH has set up its head office in Singapore via company registration specialists Rikvin.
ANKH is a global partnering company specializing in management advisory services and brings with it over 25 years of bespoke strategic support aimed at raising the bar for organizational excellence. It also offers a spectrum of talent alignment and search services geared at improving professional lives. ANKH has served some of the world's best-known brands such as UBS, Deloitte, IBM, Adidas, Pepsi, Citibank and Westin Hotels & Resorts.
ANKH's current network extends to over 35 countries in five continents. Prior to its Singapore incorporation, the consultancy has established hubs in Switzerland, Turkey, Azerbaijan, Australia and Thailand. Commenting on the decision to set up its headquarters in Singapore, Mr. Ahmet Adam Aldikacti, Managing Director of ANKH Pte Ltd said, "ANKH's coverage is both extensive and at the highest levels of organizations. For this, the ANKH head office needed a secure, global, ethical and convenient hub with solid business-protecting laws. Singapore therefore posed an ideal choice."
Rikvin assisted ANKH with its Singapore company incorporation, business license application, website design and Singapore work visa >application. Rikvin is also ANKH's corporate secretarial services partner. Commenting on his experience with Rikvin, Mr. Aldikacti added, "I've had prior experience with Rikvin and I found that they are consistently flexible, informative and cost-effective. Rikvin's specialists offer help in any way that they can to an organization setting up in Singapore. This in turn reduces the stress level and helps a company manage finite time more productively."
Mr. Satish Bakhda, Head of Operations, Rikvin, said, "Throughout 2011, management consultancies and head offices have consistently been one of three sectors seeing the most incorporation activity in Singapore. Therefore, we look forward to ANKH's continued growth in Singapore."
ANKH aims to be continue to be a differentiating global partnering firm that drives relationships through value-add and quality. Moving forward, ANKH also has plans to catalyze more synergistic partnerships between the banking, technology, professional services and IT sectors by hosting networking sessions for related professionals and organizations.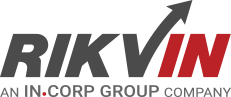 Rikvin's content team includes in-house and freelance writers across the globe who contribute informative and trending articles to guide aspiring entrepreneurs in taking their business to the next level in Asia.