Shortly after signing an MoU (Memorandum of Understanding) to induce greater economic collaboration between Colombia and Singapore, the two economies have signed another MoU to improve Bogota's public and private transport system.
The most recent agreement, that was signed between the Ministry of Transport of the Republic of Colombia and IE Singapore, will see the formation of a panel of Singapore transportation experts to study Bogota's traffic conditions. The panel will then propose a Traffic Demand Management (TDM) action plan which consists of policies, strategies and infrastructure recommendations to help the rapidly urbanizing city sustainably develop its public and private transportation system.
Singapore company formation specialists Rikvin is confident that the latest transportation MoU will pave the way for more collaboration between Singapore and Colombia, as well as other rapidly-developing economies keen to build up an efficient transportation system in spite of limited land resources.
"On the back of the MoU between the National Business Association of Colombia (ANDI) and IE Singapore (International Enterprise Singapore), the latest MoU is indicative of Singapore's role not only as thought leaders but an exemplary model that should be emulated even by subject matter experts," said Mr. Satish Bakhda, Rikvin's Head of Operations.
"This not only positions Singapore favorably; it will bring new related projects in Singapore's way. This is in turn bodes well for our businesses and pave the way for a mutually beneficial exchange of information and best practices between both economies and other economies looking to learn from Singapore's rapid infrastructural growth model," added Mr. Bakhda.
Moving forward, Singapore and the Latin American and Caribbean region plan to collaborate further in areas such as urban planning, logistics and education.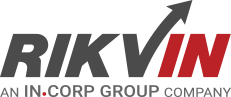 Rikvin's content team includes in-house and freelance writers across the globe who contribute informative and trending articles to guide aspiring entrepreneurs in taking their business to the next level in Asia.