According to a recently-published report by the European Union Chamber of Commerce in China, regulatory restrictions are hurting multinational companies. In the report titled European Business in China Business Confidence Survey 2012, approximately 22% of respondents have said that they will move their projects away from China as a result.
Additional taxes on expatriate salaries, penalties on foreign businesses and policies that favor local labels were quoted as push factors. In addition, after decades of being courted by the Chinese government and amidst an economic slowdown, the window is closing rapidly for those who are not in China. Although 78% of companies expressed optimism for revenue growth over the next two years, it is not echoed in their profit projections. European companies are also pumping in 40% less capital compared to a year ago.
According to the survey, some of the following factors may be responsible for the phenomenon:
a general maturation of the Chinese marketplace,
regulatory reforms that stymie growth opportunities and
barriers to opportunities.
A GENERAL MATURATION OF THE CHINESE MARKETPLACE
As the Chinese economy matures, it brings with it a number of factors that hurt European businesses including:
increased competition from Chinese private enterprises in terms of pricing, branding and sales,
improved relations between government and Chinese state-owned companies,
increased pricing pressures and higher investments in branding, marketing and sales, and human resources to retain their market share and
rising labor costs.
REGULATORY REFORMS THAT STYMIE GROWTH OPPORTUNITIES
In the study, European firms say that regulatory environment is not developing in accordance with the needs of the market. 40% report that Chinese government policies towards foreign companies are less fair than they were two years ago. Furthermore, the lack of transparency and discretionary enforcement of regulations are impediments to doing business in China.
BARRIERS TO OPPORTUNITIES
European companies say that they continue to miss out on business opportunities in China because of market access and regulatory barriers. However, Liu Weimin, a representative of China's Foreign Ministry reported that foreigners are not treated unfairly in China and have instead been conferred preferential treatment. They, however, must now must adapt to more even playing field with Chinese companies as the economy matures and wages rise.
Mr. Satish Bakhda, Head of Rikvin's Operations said, "We understand China's position amidst the current economic climate. However, in the very near future, European businesses that have indicated their interest to seek greener pastures may actually pack up and go to emerging economies in Asia or an established business epicenter such as Singapore to form a company."
"Singapore's esteemed reputation as a global business hub in the heart of Asia is well known. No doubt that Singapore is facing its own set of challenges as well. However, the republic remains open for business – and this includes company setup, investments and trade across barriers. Singapore's vast network of trade agreements and pragmatic manpower policies are designed to attract and retain businesses and professionals that add value the economy," added Mr. Bakhda.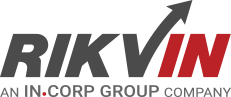 Rikvin's content team includes in-house and freelance writers across the globe who contribute informative and trending articles to guide aspiring entrepreneurs in taking their business to the next level in Asia.