With the world inevitably becoming a "global village," immigration naturally is part and parcel of that phenomenon and in some cases, desirable. In a recently released first-ever comparative study of global immigration policies by U.S. think tanks, Partnership for a New American Economy and Partnership for New York City, researchers have identified risks facing the U.S. economy if it does not reform its immigration laws and explores the recruitment strategies of countries such as Singapore.
Titled "Not Coming to America: Why the US is Falling Behind in the Global Race for Talent," the report identified three risks namely, a shortage of workers in innovation industries, a shortage of young workers, and slow rates of business startup activity and job creation.
According to the report, jobs in science, technology, engineering, and mathematics (STEM) fields are increasing three times faster than jobs in the rest of the economy, but American students are not entering these innovative fields in sufficient numbers. As a result, by 2018, U.S. faces a projected shortfall of 230,000 qualified advanced-degree STEM workers.
Secondly, the U.S. population is ageing, baby boomers are retiring en masse, and the growth in the U.S. labor force has slowed to historic lows of less than 1%. Finally, the most recent U.S. census data shows that the number of business startups has hit a record low.
In comparison, Singapore's immigration, education and business policies are intimately connected in order to attract the best and brightest to work in Singapore. Although Singapore has a growing silver population, it has been ranked by the World Economic Forum Global 2011 – 2012 Report as the leading economy in the world for producing high quality STEM education as well creating jobs to hire STEM graduates.
Institutions such as the National Technology University (NTU), Singapore University of Technology and Design (SUTD), Singapore Institute of Technology (SIT), Digipen Institute of Technology and TUM (Technische Universitaet Muenchen) Asia offer the high-calibre STEM education to local as well as regional students.
"As detailed in the study, while the U.S. was once the first choice for young dreamers with the next big idea, things have certainly changed now. Ambitious individuals now look to Singapore to start a company, as they see enormous market potential and opportunities, abundant financing possibilities, and a proactive government that buttresses the business ecosystem," said Mr. Satish Bakhda, Rikvin's Head of Operations.
Analysis by Rikvin shows that Singapore has over the last decade tailored its recruitment and work visa framework to become the preferred high-skilled talent capital in Asia Pacific.
Firstly, the Republic issues highly-skilled workers the Singapore employment pass to allow them to work in the Republic. Their dependants i.e. spouses and children may also pursue employment in Singapore via the Dependant Pass, and may over the years be eligible to apply for the Singapore permanent residency status. This is vastly different from the H1B visa for highly-skilled workers in the United States.
Secondly, the Singapore EntrePass (Entrepreneur Pass) scheme allows an entrepreneur who meets at least one out of 7 qualifying criterion and a sound business plan to stay in Singapore for an initial period of one year, with renewals available afterwards.
"In addition to these visas, a progressive corporate and income tax system, robust intellectual property protection laws, and a wide network of Free Trade and Avoidance of Double Tax Agreements (DTAs) give Singapore a defining edge in encouraging entrepreneurship and generating investor confidence in Singapore," added Mr. Bakhda.
Furthermore, the city state's government has been encouraging existing start-ups and multinational firms to move up the innovation and productivity chain via the Productivity and Innovation Credit (PIC) scheme. The PIC Scheme offers every business that opts for Singapore company formation an automatic 400% tax deduction or option for a 60% cash payout each year for investments made via the scheme.
"As noted by Singapore's manpower minister, Gan Kim Yong, the Singapore government is committed to attracting and retaining the best and brightest to complement our workforce. Having a holistic immigration framework that includes pragmatic work visa policies, green card opportunities and cohesive new migrants programs not only serve the economy's needs but motivate the best and brightest to come to our shores," concluded Mr. Bakhda.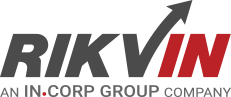 Rikvin's content team includes in-house and freelance writers across the globe who contribute informative and trending articles to guide aspiring entrepreneurs in taking their business to the next level in Asia.