According to the latest data from ASEAN's FDI Database, China's direct investments to ASEAN has increased more than 18 fold over the past decade. Investments have leapt from $148 million in 2001 to approximately $2.7 billion in 2010, with a peak of $3.9 billion in 2009.
In 2011, ASEAN became China's third-largest trading partner, with trade revenues registering US$362.3 billion. By 2015, this sum is expected to touch US$500 billion. Singapore Company Registration specialist Rikvin is optimistic that this trend bodes well for Singapore enterprises, and builds on the republic's already strong bilateral trade relations with China.
ASEAN, which consists of nine other member states Brunei, Cambodia, Indonesia, Laos, Malaysia, Myanmar, Philippines, Thailand and Vietnam, has seen increased investment interest from China since 2010. "The pivotal point was 2010, when the ASEAN-China Free Trade Agreement (ACFTA) came into effect. The ACFTA enhanced trade and economic ties, liberalized exchange of goods and services, and bridged the development gap among contracting parties," noted Mr. Satish Bakhda, Head of Operations at Rikvin.
In November 2001, ASEAN and China agreed to launch negotiations for an ACFTA and a framework agreement was signed the following year. The agreements on trade in goods and trade in services were signed in 2004 and 2007 respectively. The investment agreement was implemented in 2010 to give ASEAN member states a competitive edge to tap on thriving opportunities in China.
"Zero tariffs and preferential trade policies have benefitted companies from both sides as they collectively contribute to Asia's growth story. Singapore also has more than 150 Chinese companies with more than US$5 billion in investment," added Mr. Bakhda.
Analysis by Rikvin reveals that entrepreneurs who opt for Singapore company formation stand to enjoy preferential access to the Chinese market in sectors such as chemicals, petrochemicals, electronics, and food and beverage. China and six ASEAN countries have eliminated tariffs on 90% of their products in 2010, while remaining member states Cambodia, Laos, Myanmar and Vietnam have until 2015 to do so.
SINGAPORE-CHINA TRADE
In addition, firms Singapore and China have traditionally enjoyed solid bilateral relations. In 2008, both parties have signed the China-Singapore Free Trade Agreement (CSFTA) representing China's inaugural comprehensive bilateral FTA with another Asian country.
The FTA provided the framework for trade in goods as well as services, trade remedies, sanitary measures, customs procedures, economic cooperation and dispute settlement, among others. This year, the scope was extended to banking cooperation as well.
In 2010, China became Singapore's third largest services export destination worth S$7.4 billion. The following year, bilateral trade grew 6.4% year-on-year, registering S$101.4 billion. Trade in services export has also grown exponentially in recent years.
"China's sparked interest in ASEAN should not be ignored. This interest opens doors for East-bound entrepreneurs and increases the attractiveness of setting up a Singapore company or regional headquarters in Singapore. Companies can then leverage Singapore's position as a world-class economic hub to expand regionally. In addition, they can also tap the CSFTA, which offers preferential coverage for 95% of Singapore's exports to China," concluded Mr. Bakhda.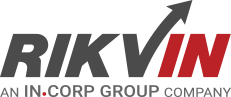 Rikvin's content team includes in-house and freelance writers across the globe who contribute informative and trending articles to guide aspiring entrepreneurs in taking their business to the next level in Asia.