Close on the heels of high-level ministerial visits to Brazil this year, Singapore-based shipbuilders Keppel Offshore and Sembcorp Marine, have recently secured drillship contracts worth S$9 billion in Brazil's Santos Basin. Singapore Company Registration specialist Rikvin is optimistic that these deals will trigger the number of company incorporation and work visa application activity in the city-state.
Fernvale Pte. Ltd, Keppel Offshore's subsidiary, has scored a US$4.1 billion contract with Sete Brasil Participações S.A. to design and build five semi-submersible drilling rigs.
Keppel, after establishing its BrasFELS yard in Brazil in 2000, has gone on to achieve many firsts for the Brazilian offshore industry, including the construction of some of the world's largest floating production units, P-52, P-51 and P-56 for Petrobras, Brazil's state-controlled energy giant.
Meanwhile, Sembcorp Marine, through Jurong Offshore Pte Ltd's wholly-owned subsidiaries, has secured contracts worth US$4 billion from Sete Brasil for the design and construction of five drillships based on Jurong Shipyard's proprietary Jurong Espadon drillship design. Like Keppel, Sembcorp has also become a key player in Brazil's offshore oil and gas industry, and has to date delivered a total of 19 oil and gas exploration, production and storage platforms for Brazilian oil fields. These platforms contribute approximately half of Brazil's daily output.
Rikvin's analysis reveals that as many as 38 more production platforms worth US$20 billion will be added to Brazilian oil fields over the decade, generating multiple opportunities for Singapore marine companies. As such, Singapore's relation with Latin America has already taken a big boost in recent years with signing of Free Trade Agreements and Exchange of Development Experience under the Singapore Cooperation Program.
"Both governments are working overtime to make this a win-win situation for the business communities of Singapore and Brazil. This year alone, Singapore has visited Brazil twice, once in May by Singapore's Minister of Trade and Industry Mr. Lim Hng Kiang, followed by Minister for Transport Mr. Lui Tuck Yew early this month," said Satish Bakhda, Head of Operations at Rikvin. Singapore's Prime Minister Lee Hsien Loong has also met with Brazilian president Dilma Rousseff on the sidelines of the G-20 summit last year.
As a result, Brazil is now one of Singapore's top trading partners in Latin America, with bilateral trade registering S$4.16 billion in 2011. "Beyond O&G, other sectors such as commodities, aerospace, consumer electronics, and IT, have observed a growing trend of collaboration. We are optimistic that as a major emerging nation among the BRIC countries, Brazilian companies will also look to expand in Asia and use Singapore as a gateway to the regional market. Hence Singapore company formation and Singapore work visa application activities amongst high-calibre Brazilian professionals and firms are set to increase," added Mr. Bakhda.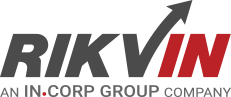 Rikvin's content team includes in-house and freelance writers across the globe who contribute informative and trending articles to guide aspiring entrepreneurs in taking their business to the next level in Asia.