Singapore's economy expanded by a modest 1.1% year-on-year (y-o-y) in the last three months of 2012, and 1.2% overall for 2012, defying expectations of recession for the second consecutive quarter.
Registering a gross domestic product (GDP) increase of 1.8% on a quarter-on-quarter (q-o-q) annualized seasonally adjusted basis, the city-state's slight economic improvement prevented an impending technical recession following a challenging year.
The Q4 2012 growth, which reversed the preceding quarter's 6.3% quarter-on-quarter (q-o-q) contraction, is attributed largely to gains in the service sector.
Rebounding strongly from negative growth in Q2 and Q3 2012, the services industry, which included finance, tourism and insurance sectors, increased 7% q-o-q in the final quarter of 2012.
This helped offset an industry-wide volatility in manufacturing, which shrank by an annualized 10.8% q-o-q in Q4 2012. Overall, the sector contracted by 1.5% y-o-y in Q4 2012.
"The manufacturing sector has suffered the brunt of the global economic crisis, which has lowered the demand for Singapore's exports, particularly in electronics. Additionally, the restructuring of the Singapore work visa framework has negatively impacted production numbers, driving up labor and business costs, among others," explained Mr. Satish Bakhda, Head of Operations at Singapore company registration specialist Rikvin.
"In Singapore's trade-driven economy, the manufacturing sector has been persistently weak all year," he added.
"On the upside, the strong performance of the services sector may indicate that conditions are improving," he enthused. "If we can sustain this momentum, we may see a general upturn in the succeeding quarters."
"While the outlook remains conservative, we are optimistic that a better 2013 is in view. Even with a modest 1-3% growth, per current forecasts, we can anticipate some movement, however marginal they may be," he concluded.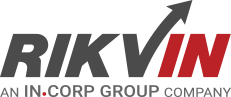 Rikvin's content team includes in-house and freelance writers across the globe who contribute informative and trending articles to guide aspiring entrepreneurs in taking their business to the next level in Asia.