Singapore's employment rate has shown significant growth in Q2 2012, according to a report entitled "Labor Market, Second Quarter 2012" published by the Ministry of Manpower (MOM).
Rikvin, a Singapore Company Registration specialist, views this development as a step in the right direction. Amid the persistent global economic uncertainty, Singapore has remained resilient by attracting greater investment commitments and strengthening its labor market.
ROBUST EMPLOYMENT FIGURES
According to MOM's statistics, total employment increased by 31,700 in the second quarter of 2012, up from 24,800 in the same period last year. Cumulatively, employment rose by 58,900 in the first half of this year, an improvement over the 53,100 increase in the second quarter of 2011.
The service sector was the biggest contributor to Q2 2012 employment gains. Although it experienced a slight year-on-year (y-o-y) decline from 19,300 jobs in the same period in 2011, the service industry contributed a total of 17,300 jobs to boost the Republic's current employment figures in Q2 2012.
The construction industry, which has shown an upswing for seven successive quarters, was the second biggest contributor. Bolstered by the surge of public infrastructure projects, the construction workforce expanded by 9,700 this quarter.
Meanwhile, the manufacturing sector is the third largest contributor to total employment gains, accounting for 4,700 jobs. An increase in jobs in the chemical, pharmaceutical and petroleum industries outweighed the slight contractions in electronic, computer, and optical manufacturing.
In addition, the number of layoffs abated for the second successive quarter, with only 2,210 workers made redundant in Q2 2012, down from 2,600 laid off in Q1 the previous year. Recent Central Provident Fund (CPF) records indicate that at least 60% of residents laid off in the first quarter have re-entered the workforce by June 2012.
Subsequently, the city-state's total unemployment rate eased, reversing the slight increase last quarter. Amid the job boost, the seasonally adjusted unemployment rate declined by 0.1%-point to 2.0% in June, offsetting the documented increase in March.
FOCUSING ON PRODUCTIVITY
Mr. Satish Bakhda, General Manager and Head of Rikvin Operations, is optimistic that the robust employment rate will persist, despite the gloomy outlook of global markets.
"Singapore has remained resilient by focusing on productivity and innovation, and this includes strengthening the workforce. To survive in this volatile economic environment, employers must focus on attracting and retaining the best talent to boost performance and productivity levels. In turn, this will translate to a healthy growth in the labor market," Mr. Bakhda explained.
"In addition, Singapore must continue to attract new entrepreneurs and investors to form a Singapore company, as startups will create more employment opportunities for qualified workers," he added.
In conclusion, Mr. Bakhda urged employers to continue to push for productivity by maintaining a productive workforce. "It is imperative that we remain competitive amid the global financial crisis. An essential step in this direction is to strengthen our human resources and focus on productivity to increase our GDP," he said in closing.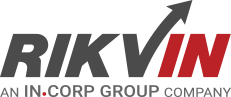 Rikvin's content team includes in-house and freelance writers across the globe who contribute informative and trending articles to guide aspiring entrepreneurs in taking their business to the next level in Asia.