Singapore's Ministry of Manpower (MOM) has recently updated its Strategic Skills-in-Demand List, a compilation of aggregate data derived from relevant industries and government agencies. The exhaustive list serves as a guide for skilled workers who are planning to relocate to Southeast Asia's business epicenter.
Singapore company formation specialist Rikvin is confident that the said list will help foreign professionals who want to secure the Singapore employment pass plan out their careers.
In gist, the current labor market trends in Singapore indicate that there is a high demand for specific skills sets in six key industries, namely, 1) manufacturing, 2) construction, 3) healthcare, 4) finance, 5) information communication and digital media, and 6) tourism and retail.
MANUFACTURING, A MAJOR CATALYST
The manufacturing industry is one of Singapore's key pillars for economic growth, contributing at least a third of the nation's annual Gross Domestic Product (GDP).
Rikvin's General Manager and Head of Operations Mr. Satish Bakhda explained, "Manufacturing is an aggressive industry, with a projected growth of at least 5% per year. During the first quarter of 2012 alone, the manufacturing industry opened 2,000 jobs. To meet the industry's escalating demand, Singapore will need to attract high quality workers in such areas as electronics and precision engineering, chemicals and biomedicals, as well as aerospace and marine manufacturing."
Among the high demand occupations that belong to this group are firmware engineers, electrical engineers, process engineers, design engineers and a number of related specializations.
CONSTRUCTION: ESCALATING DEMAND
Construction is another rapidly expanding industry in Singapore. In Q1 2012, the sector opened a whopping 8,700 jobs, up from 3,600 jobs in Q2 2011 and 6,600 jobs in Q3 2011. To further illustrate an uptrend in the number of jobs created by the construction industry, data from MOM shows that the industry produced 22,000 jobs in 2011, up from 3,400 jobs a year prior.
To put it in context, Mr. Bakhda said: "The rapid growth of the construction industry in Singapore is sustained by the rising demand for public housing and major infrastructural projects. This in turn creates more opportunities for qualified civil engineers, architects, draftsmen and other trained technical professionals."
HEALTHCARE PROFESSIONALS FOR MEDICAL TOURISM AND SILVERING DEMOGRAPHIC
As of September 2011, there were 320 vacancies for registered nurses. At the same time, as Singapore's proportion of elderly residents has grown almost threefold between 1970 and 2011 (9.3%), the demand for quality and affordable healthcare services has grown as well. Furthermore, in 2010, data from the Ministry of Health shows that total hospitalization rates increased with age and were highest for people aged above 50 years old.
Additionally, Singapore has become a top medical tourism destination in Asia, thus generating a surplus of jobs. Mr. Bakhda expounded, "The government aims to attract approximately a million medical tourists this year, creating a potential skills shortage for the industry. An influx of medical tourists could translate to at least 13,000 new jobs for physicians, surgeons, nurses and other healthcare practitioners."
FINANCE: SERVING THE GLOBAL ECONOMY
Finance is another industry with a significant demand for qualified labor. According to data from MOM, as many as 500 managerial and administrative openings as well as 420 openings for professionals were registered in September 2011.
"As an international finance hub, Singapore not only serves its local economy but also that of Asia Pacific and the world as a whole," explains Mr. Bakhda. "Skilled finance professionals are needed to sustain the various sectors that comprise Singapore's financial center for example banking, foreign exchange, asset management and insurance."
INFORMATION COMMUNICATIONS: RIPE WITH PROMISE
Information communications and digital media is another Singapore industry that is ripe with promise. According to data from MOM, approximately 400 software, web and multimedia developing positions and 290 systems analyst openings were not filled as of September 2011. As the industry evolves, the demand for skilled software engineers, analyst programmers, web developers, game designers, graphic artists, and other ICT specialists correspondingly rises.
TOURISM AND RETAIL
In 2011, Singapore's tourism receipts registered S$22.3 billion, indicating an 18% y-o-y growth.
In turn, there is an increasing demand for skilled labor in the tourism and retail industry. Among the in-demand occupations under this grouping include lighting designers, production managers, sound designers, set designers and curators.
A BRIGHT OUTLOOK
Singapore has always been one of the region's top destinations for skilled foreign workers. With its thriving economy and high standard of living, Singapore has become a multicultural mecca for job seekers from all over the world.
"According to MOM's latest job vacancies report, there were 10,550 jobs for degree holders and 9,050 for professionals with diploma and certified qualifications as of September 2011. By communicating which industries are in pursuit of manpower, we can then plug the skills gap in various industries and help companies improve their productivity," affirmed Mr. Bakhda.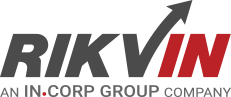 Rikvin's content team includes in-house and freelance writers across the globe who contribute informative and trending articles to guide aspiring entrepreneurs in taking their business to the next level in Asia.