TechFest 2012, the two-day flagship event of the Institute for Infocomm Research (I2R) under the Agency for Science, Technology and Research (A*STAR), which was held last week, introduced 26 of the latest innovations goals in large-scale data analytics and next-generation entertainment technologies. I2R technologies showcased during the event were divided under the themes of business analytics, multimedia & entertainment, mobile, medical and smart energy & communications. The institute aimed to provide solutions to the public as well as enable businesses to offer value-added services to their customers. One of the most notable inventions was the taxi trajectory data mining and visualization technology that will provide information on the available number of taxis in any given area to users via mobile devices. Another was the crowd sensing technology that provides a smart sensing of crowd activity at popular locations such as shopping malls, parks and other public places. The business analytics theme also showcased an intelligent data-driven insight generator (IDIG), which allow users to effectively identify and present statistically-valid correlations in an intuitive manner.
Moreover, emphasizing on green technology, I2R introduced an intelligent power plug called the smart plug, which was designed to measure real-time power consumption and control the power supply to home appliances. Information from the smart plug will enable users to choose between multiple tariff schemes and to opt for the cheapest option. Other innovations goals included multi-touch interfaces and virtual games, as well as real-time healthcare monitoring for stress management, depression treatment and sleep disorder therapy. Visitors to the event also learnt about the challenges of colorizing grayscale photos and how I2R scientists use their internet image filtering and color transfer technologies to achieve this. Analysis by Rikvin shows that the TechFest 2012 bolsters Singapore's already growing reputation as the leading technology and innovation hub in Asia. In early July this year, INSEAD's fifth Global Innovation Index (GII) had ranked the republic as the undisputed innovation leader in Asia, and the third worldwide for the 2nd consecutive year. However, it also addressed that there is room for improvement for Singapore, particularly in the areas of innovation and creative output.
Commenting further, Mr. Satish Bakhda, Head of Operations at Rikvin, a Singapore Company Registration specialist, said, "As expressed in July, we are optimistic that Singapore, in its bid to become a global innovation leader, is on track to bridge the gap between innovative goals and manifestation. TechFest 2012 demonstrates just that and shows that Singapore-bred researchers are providing creative solutions that enhance the daily life experience." "To take it further, Singapore-based companies can benefit from the Productivity and Innovation Credit (PIC) Scheme, initiated in 2010 to encourage enterprises to invest in a wide range of productivity and innovation goals. According to the program, businesses can claim a 400% Singapore corporate tax deduction for expenditure of up to S$400,000 per annum for every qualifying activity including R&D as well as Singapore trademark registration," added Mr. Bakhda.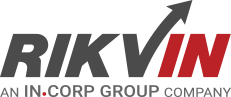 Rikvin's content team includes in-house and freelance writers across the globe who contribute informative and trending articles to guide aspiring entrepreneurs in taking their business to the next level in Asia.