Singapore is the top destination for gold collar expats across the globe, according to the fifth annual Expat Explorer Survey published by HSBC.
For Singapore incorporation specialist Rikvin, the survey affirms Singapore's desirability as a primary destination for top calibre talent, citing financial gain, career growth, and high quality of life as major pull factors.
The survey, which collated insights from over 5,000 expatriates from around the world, focused on three key areas: Economics, Experience, and Raising Children.
In terms of Expat Economics, Singapore scored the top spot, followed by Bermuda and Thailand, which ranked second and third, respectively.
Survey results indicate that a majority of Singapore expats enjoy economic affluence, with a total of 74% indicating an improvement in financial status after relocating to the Lion City. Moreover, a massive 80% of respondents revealed an increase in disposable income upon relocation.
Financial and job opportunities emerged as the main motivation for relocating to the city-state, with 72% of expats citing financial gain and 70% mentioning career growth as their reason for moving.
Meanwhile, in terms of Expat Experience, Singapore ranked 4th overall, trailing behind the Cayman Islands, Thailand, and Spain, which occupied the top 3 spots.
In general, Singapore ranked well as a great place to live among expats, with a total of 76% affirming that their quality of life had improved upon relocation. In addition, most expats lauded Singapore's excellent infrastructure, with 48% stating that their accommodations have improved, while 57% reported experiencing a better commute.
"Singapore continues to be a hotspot for top executives from all around the world," commented Mr. Satish Bakhda, Head of Rikvin Operations. "Financial opportunities are rife in this vibrant city-state, and most Singapore Personal Employment Pass holders who move here enjoy an increase in both income and personal wealth. More importantly, Singapore's political stability, world class public infrastructure, attractive tax system, and pro-business environment are additional lure factors for expats."
In conclusion, Mr. Bakhda explained, "A fundamental driving force of Singapore's bustling economy is our ability to achieve high levels of productivity and innovation. Attracting top talent is part of this equation. As we attract gold collar executives to relocate to Singapore, we enhance the quality of our workforce, increase our global competitiveness, and in the long run entice more investors to form a Singapore company."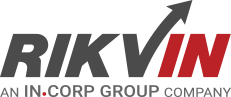 Rikvin's content team includes in-house and freelance writers across the globe who contribute informative and trending articles to guide aspiring entrepreneurs in taking their business to the next level in Asia.