For the seventh consecutive year, Singapore emerged as the easiest place to do business in the world, according to an annual World Bank report entitled "Doing Business 2013: Smarter Regulations for Small and Medium-Size Enterprises".
Singapore company registration specialist Rikvin affirms the ranking, stating that this reinforces the city-state's persistent focus on pro-business regulations and investor-friendly policies that are targeted to strengthen investment inflow.
Published jointly by the World Bank and the International Finance Corporation, the "Doing Business" report evaluated 185 economies using relevant indicators that affect 11 areas in a company's life cycle. They include:
1.) starting a business
2.) applying for construction permits
3.) applying for electricity
4.) registering property
5.) securing credit
6.) protecting investors
7.) paying taxes
8.) trading across borders
9.) enforcing business contract
10.) resolving insolvency, and
11) hiring manpower.
Demonstrating high rankings across the board, Singapore particularly earned top marks in the areas of international trade, dealing with construction permits, resolving insolvency, and investor protection, among others.
Overall, Singapore offers the most business-friendly environment for entrepreneurs. According to the report, starting a business in Singapore requires only 3 procedures, takes 3 days, costs approximately 0.6% of income per capita, and requires a minimum paid-in capital of 0% of income per capita.
"The recent World Bank report is, as far as Singapore is concerned, hardly surprising," commented Mr. Satish Bakhda, Head of Operations at Rikvin. "In our economy, ease of business has always been a major priority."
"Our government promotes policies that encourage entrepreneurship, facilitate business, and in the long run, attract more investors to start a company in Singapore. Our business regulatory environment is, quite simply, the best that the world has to offer," he expounded.
"In addition, our international trade links, proximity to emerging Asian markets, outstanding infrastructure, and robust GDP make Singapore not only the easiest place to do business, but also one of the safest countries in the world in which to invest," he concluded.
Meanwhile, regional neighbor Hong Kong came in second in global rankings, followed closely by New Zealand, the United States and Denmark. In terms of documented improvements, Eastern Europe and Central Asia have the largest share of most improved economies that implemented reforms to facilitate the ease of doing business.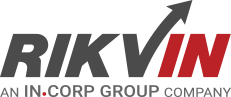 Rikvin's content team includes in-house and freelance writers across the globe who contribute informative and trending articles to guide aspiring entrepreneurs in taking their business to the next level in Asia.