In a bid to help 5,000 more SMEs automate their processes, the Info-communications Development Authority of Singapore (IDA) has recently announced its move to enhance the iSPRINT (Increase SME Productivity with Infocomm Adoption and Transformation) program.
Under the new framework, iSPRINT funding will be increased from 50% to 70% of qualifying costs of standard as well as customized technology solutions adopted by SMEs. Standard solutions that fall under the Business Improvement category and encompass 150 packaged solutions such as accounting and payroll software for example, are eligible for 70% subsidy that is capped at S$20,000 per SME. The subsidy of customized solutions has been increased to 70% as well.
However, customized solutions do not have any expenditure threshold and are approved on a case-by-case basis. In addition, two Infocomm Resource Centers have been set up at the Singapore Chinese Chamber of Commerce & Industry (SCCCI) and the Singapore Polytechnic to provide efficient and affordable advisory and consultancy services to SMEs. The Centers will also educate firms on how to embark on IT projects with solution providers.
Analysis by Singapore Company Registration specialist Rikvin shows that the iSPRINT program, which was introduced two years ago, has benefited more than 4,000 Singapore companies to date. Last year, the program received a further boost of S$85.5 million from the National Productivity and Continuing Education Council (NPCEC) to support SMEs in adopting ICT solutions.
IDA has also been working with sectoral champions to identify and influence sector-wide adoption of infocomm solutions by SMEs, with as many as 10 such projects already been awarded. Meanwhile, recognizing the benefits of cloud computing, IDA has led a multi-agency S$21 million Call for Collaboration (CFC) for SaaS (Software-as-a-Service) solutions.
"These measures come close on the heels of a recent survey by SCCCI and the Nanyang Technopreneurship Center of NTU, which found that more than 75% of SMEs find government assistance schemes relevant and beneficial. Training-related schemes and the NPCEC championed Productivity and Innovation Credit (PIC) scheme are to date, well-received by SMEs amidst a tight labor market and rising costs," noted Mr. Satish Bakhda, Head of Rikvin Operations.
Further analysis by Rikvin indicates that more than 30,000 SMEs benefited from tax claims under the PIC scheme in 2011, with many companies adopting technology to streamline business operations and raise labor productivity. "We are also optimistic that the enhanced iSPRINT framework will help more SMEs automate their processes and fast track their productivity curve. It will encourage more Singaporeans and foreign investors to form a Singapore company and cultivate a more entrepreneurial culture in Singapore," concluded Mr. Bakhda.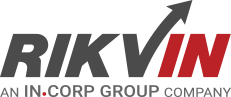 Rikvin's content team includes in-house and freelance writers across the globe who contribute informative and trending articles to guide aspiring entrepreneurs in taking their business to the next level in Asia.