Opening the proposed changes to the XBRL filing requirements and Exposure Draft (ED) Taxonomy will result in a more efficient financial reporting process for Singapore companies and improve the flow of financial information to the international business community.
In light of the impending peak Annual General Meeting (AGM) season, Singapore's Accounting and Corporate Regulatory Authority (ACRA) has timely released a public consultation paper on revisions to its 1) XBRL (eXtensible Business Reporting Language) filing system as well as 2) Exposure Draft (ED) Taxonomy 2012. The proposed revisions are targeted for implementation in the second quarter of 2013.
The areas of review include
Proposed revisions to XBRL filing requirements and
ED ACRA Taxonomy 2012.
Singapore company registration specialist Rikvin is confident that this is a good move because it demonstrates the Republic's commitment to enforce a financial filing system that benefits all business stakeholders and data consumers. Over time, this could prove to be a defining edge that attracts entrepreneurs to opt for Singapore company formation.
Commenting further, Mr. Satish Bakhda, Head of Rikvin's Operations said, "We are optimistic improving the XBRL filing system and Taxonomy will help create a more pro-enterprise environment, particularly for small businesses. The proposed revisions to XBRL filing requirements could be more user-friendly and intuitive for professionals creating financial statements. Additionally, the updated Taxonomy could better meet the various disclosure requirements in Singapore Financial Reporting Standards (SFRS)."
The paper follows an initial public consultation earlier this year by ACRA which involved financial reporting professionals, accounting software companies, data consumers and government agencies from over 80 organisations.
Through the consultation process, ACRA sought to facilitate the preparation and filing of XBRL financial statements, create more value-added financial information by increasing the breadth and depth of XBRL data gathered. According to ACRA, close to 60,000 corporate financial statements are filed in XBRL format annually. In 2011, ACRA received approximately 1.9 million requests for business information.
"The proposed revisions are therefore part of ACRA's efforts to remain relevant to the business community here and promote an environment of high quality financial reporting and thus further strengthen Singapore's position as a vibrant and trusted business hub. We are optimistic that the review process will bring about a healthy exchange of intel amongst various stakeholders and this will in turn help companies make better and more informed business decisions," added Mr. Bakhda.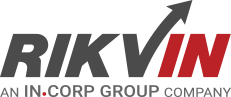 Rikvin's content team includes in-house and freelance writers across the globe who contribute informative and trending articles to guide aspiring entrepreneurs in taking their business to the next level in Asia.