Singapore has the best infrastructure among the world's top cities. This is according to the 2012 Mercer Quality of Living study, which separately ranked global cities with the best infrastructure for the first time this year.
Best Urban Infrastructure In The World
The addendum to the main Mercer survey, entitled "City Infrastructure Ranking 2012", ranked a total of 221 cities based on key criteria. These include measures of electricity, water availability, infocommunications network, public transport system, traffic congestion and airport effectiveness.
The stability and efficiency of Singapore's urban infrastructure propelled the city-state to the top of the list, superceding the European cities of Frankfurt, Munich, Copenhagen and Düsseldorf, which rounded up the top 5.
Meanwhile, regional neighbor Hong Kong, the only other Asian city in the top 10, shared the sixth spot with London, followed closely by Sydney, Hamburg and Vancouver.
Highest Quality Of Life In Asia
In Quality of Living rankings, Singapore, at 25th place, remains the highest ranking Asian city, followed by Japan's Tokyo (44), Kobe (48), Yokohama (49) and Osaka (57).
Overall, Vienna emerged as the city with the highest quality of life in the world, followed by Zurich, Auckland, Munich and Vancouver. The rest of the top 10 are dominated by more European cities, namely Frankfurt (7), Geneva (8), Copenhagen (9), and Bern (10).
Related Post: Does wealth drive everything?
Infrastructure As An Indicator Of Quality Of Life
Commenting on the rankings, Mr. Satish Bakhda, Head of Operations at Singapore company registration specialist Rikvin, observed, "There is a significant correlation between infrastructure and quality of life. By investing on its basic infrastructure and public services, Singapore continues to elevate the quality of life for its residents and expatriates. This is what makes us one of the most attractive cities in the world for expats as well as investors seeking Singapore company formation."
In conclusion, he added, "It is interesting to note, however, that good infrastructure does not necessarily translate to high standards of living. A good example would be our neighbor Hong Kong, which is ranked 6th globally in terms of infrastructure, but only 70th in quality of life rankings. This underscores the point that Singapore has the highest standards of living in Asia not only for its world class infrastructure, but also for its political stability, financial sophistication, cultural diversity, and economic prosperity, among other noteworthy factors."
---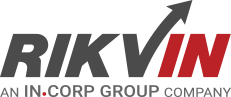 Rikvin's content team includes in-house and freelance writers across the globe who contribute informative and trending articles to guide aspiring entrepreneurs in taking their business to the next level in Asia.