Company Name
Proworks Services Pte Ltd
Website
www.proworks.net
Incorporation Date:
2013
Services Rikvin Provided:
Company Incorporation
Registered business address
Tell us more about Proworks:
At Proworks, we offer solutions that are fit-for-purpose, reliable and resilient to help our clients achieve measurable results in a changing business landscape – regardless of whether they are trying to create new revenue streams or nurture strong customer relationships.
Backed by leading names in the ICT industry, we are committed to delivering high quality solutions through the deployment of leading edge technology and unequalled technical support. We understand the importance of delivering quick-to-market solutions without compromising on quality and user expectations.
Our core services are as follows:
IT-PMO (Program Management Office)

Strategy Consulting
Program / Project Management
Advisory Services

Digital Engagement (Web & Mobile Apps / Social Business & Analytics
Technology Services

a. Cloud & Big Data
b. Platforms & Applications
c. IT Security Services
Why did you setup in Singapore?
Singapore is a business friendly country with excellent infrastructure and high level of IT penetration, which is great to use as a regional base for expansion into other Asian countries. It also has a favorable tax regime and incentive for business innovation, which makes it a great environment to showcase your products and services.
What are your business goals?
With a high cost of hiring, training and retaining talented employees, Proworks wants to engage and win businesses – both private and government sectors to use our BOT (Build, Operate and Transfer) outsourced model to allow clients to focus on its core competency. This not only saves cost and time, but productivity efficiency over period of time.
Proworks wants to work in partnership with their clients on long-term basis just as it does with other known principals in the industry in delivering the core services.
How did Rikvin help you?
Our preferred company name was not approved initially. However, Rikvin was very prompt and professional with their approach. They appealed to the authorities on our behalf and we were able to register the desired name right away. The customer service and efficiency displayed are definitely worth mentioning.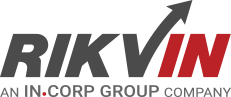 Rikvin's content team includes in-house and freelance writers across the globe who contribute informative and trending articles to guide aspiring entrepreneurs in taking their business to the next level in Asia.