Company Name
Yellow Cabinet Pte Ltd
Website
www.yellowcabinet.sg
Incorporation Date:
2015
Services Rikvin Provided:
Company Incorporation
Registered business address
Website Design and Development
Tell us more about Yellow Cabinet:
Yellow Cabinet Pte Ltd is a fast upcoming Singapore Integrated Interior Design firm specialising in both Residential and Commercial segment of the market. It is spearheaded by Sunita Chadha Arora, a qualified Interior Designer who firmly believes in not chasing trends or trying to keep up with the design of others. She strongly feels that the best designs are personalised and unique to the individual. As part of the design process, Sunita closely engages with her clients and besides suggesting her ideas & suggestions, encourages them to actively participate in giving as many inputs as possible so that the final outcome represents that client's style. After successfully completing a few residential and commercial projects, Yellow Cabinet is very confident to grow in the crowded Singapore Interior Design market given it's unique consultative approach and exceptional design ideas.
Our core services are as follows:
Interior Designing
Space Planning
Renovation Solutions
Lighting Solutions
Furniture, Equipment & Fixture sourcing and customization
Automation Services
Art Sourcing
Feng Shui
Why did you setup a company?
We found this to be the perfect structure in which to do our business. As ably advised by the Rikvin's Team, there are many advantages under this structure in terms of limited liability as well as certain benefits provided by various Singapore Government bodies to companies incorporated in Singapore.
What are your business goals?
To offer integrated interior design solutions with fresh ideas which reflect the client's style & personality to both the commercial and residential segments of the market.
How did Rikvin help you?
From the inception, Rikvin has been working as an extremely efficient and reliable collaborator for Yellow Cabinet. From company incorporation, registration, secretarial & accounting work to designing and maintaining the website for Yellow Cabinet, Rikvin has been ably assisting Yellow Cabinet every step of the way. What sets Rikvin apart from other such firms is that the top management of the firm personally gets involved to help the client in guiding them throughout the process and all this within a fantastic turnaround time. The Rikvin team comprises of very talented and competent staff who are always there to provide advice whenever needed.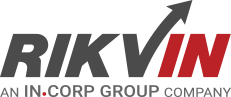 Rikvin's content team includes in-house and freelance writers across the globe who contribute informative and trending articles to guide aspiring entrepreneurs in taking their business to the next level in Asia.