Last month, we discussed how the Ministry of Manpower Employment Situation report shed light on the unemployment situation in Singapore in Q2 2013. As announced in that report, further details will be revealed regarding this data in the Labour Market Report, Second Quarter 2013 report released today.
As communicated last month, employment creation in Q2 2013 has improved vis-a-vis Q1 2013. In Q2 2013, 32,500 more jobs were created while only 28,900 were formed in Q1 this year. This represents a marginal year-on-year (y-o-y) improvement from Q2 2012, which saw 31,700 jobs created. According to the new report, it meant that in June 2013, total employment registered 3,420,200, representing a 4% y-o-y increase.
In addition, excluding foreign domestic workers (FDWs), foreign employment growth slowed to 27,000, down from the gains of 34,100 in the same period in 2012.
MOM noted that this was the smallest growth since the first half of 2010, reflecting the continued fall in the number of Singapore employment pass holders and slower growth in Work Permit (WP) and S Pass holders.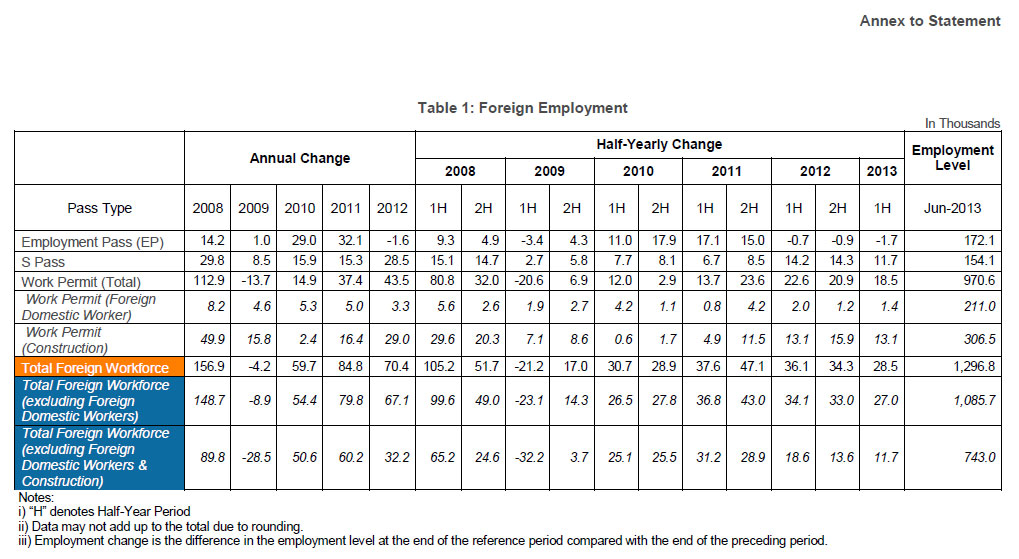 Source: MOM Labour Market Report, Second Quarter 2013 Report
According to the Annex above, a little over 25% of Singapore's foreign workforce consist of S Pass and holders i.e. foreign PMETs in June. Analysis by Singapore company registration specialist Rikvin shows that the introduction of tighter eligibility criteria for the Employment Pass and S Pass will result in a continued downtrend in foreign PMET employment, especially for positions that are competitive.
Commenting further, Mr. Satish Bakhda, Head of Operations at Rikvin said, "The higher criteria will be harder to meet, but professionals with niche skills in high-tech sectors still have a good chance of complementing our resident workforce. As Singapore continues to develop the calibre of its talent as well as its high-tech and R&D sectors, it will continue to raise a demand for professionals who can contribute their skills and expertise meaningfully."
Moving forward, MOM expects the labour demand to remain strong for H2 2013 unless severe and unexpected shocks occur in the external economy.
---
Don't leave your S Pass application to chance
Leverage our expertise today for the best results! Call us at +65 6320 1888 or contact us now for a free consultation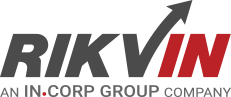 Rikvin's content team includes in-house and freelance writers across the globe who contribute informative and trending articles to guide aspiring entrepreneurs in taking their business to the next level in Asia.