At the Directors Conference 2013 yesterday at Marina Bay Sands Singapore, Senior Minister of State for Finance and Transport Josephine Teo called on entrepreneurs who incorporate a Singapore company to play a bigger role in nation building. The event was organised by the Singapore Institute of Directors (SID).
She urged directors to look beyond economic measures and explore strategies to help elderly and low wage workers age with dignity.
According to a 2011 report by the Lien Centre for Social Innovation, a third of Singapore's resident labour force of approximately two million people earn less than S$1,500 a month. Of this group, over 40% or nearly 295,000 of them are 45 years old or older.
She offered a couple of strategies that could be adopted by companies. They include raising wages of workers who are elderly or earning lower wages as well as raising the quality of their work through training or process re-design.
Other speakers at the conference agreed that companies all over the world are expected to give back to society, and move beyond focusing squarely on economic interests.
Singapore companies will also face more regulations in time. Over the next half year or so, a large number of proposed changes to the Singapore Companies Act will be tabled in Parliament.
For more information about some of the slated changes, please read Singapore Announces Proposed Changes to Companies Act.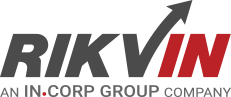 Rikvin's content team includes in-house and freelance writers across the globe who contribute informative and trending articles to guide aspiring entrepreneurs in taking their business to the next level in Asia.