Singapore, a regional hub for investors and entrepreneurs, is an ideal location for setting up a company because of its pragmatic work visa framework, attractive tax structure, and relative ease of registering new companies, among several other relevant factors.
For individuals and groups dreaming of becoming entrepreneurs in this bustling city-state, it is imperative to develop a winning business idea that can penetrate a highly competitive marketplace.
"The business idea is where it all starts," states Mr. Satish Bakhda, Head of Operations of Singapore company incorporation specialist Rikvin. "You can have a really great product, or something that would be obsolete in a heartbeat. What all entrepreneurs should aim for is a big idea that will distinguish itself in an already saturated marketplace. However, coming up with great ideas isn't always easy."
When brainstorming ideas for a new Singapore business, Mr. Bakhda shares the following tips:
Tip 1: Be Specific.
"Avoid generic or broad promises. You want to be very explicit about the product or service you want to provide, and the specific need that it addresses. Having specific goals allows you to define a specific target market, and subsequently develop a powerful marketing strategy to attract new customers," Mr. Bakhda explains.
Tip 2: Remember that customers want shortcuts.
"It's important to remember that people want shortcuts. Most people prefer convenience. Customers want everything done for them at half the time and with the least hassle. Hook them with a product or service that will give them exactly what they want, whenever they want it, and with the least effort on their part," says Mr. Bakhda.
Tip 3: Dare to be different.
"It can be daunting to start a business that goes against current market trends," ponders Mr. Bakhda. "However, if you dare to be different, you can revolutionize an entirely new product line that, if managed well, can be widely successful. Don't be afraid to go boldly where no one else has. Sometimes, the best thing you need to do to succeed is to dare to be different and set the trend. Successful entrepreneurs are those who revolutionize the market by defining the market."
In conclusion, we advises aspiring entrepreneurs to spend quality time developing their business concept. "Coming up with an idea is the first step, but it's a crucial first step. Of course, one needs to hone the concept, then conduct market research, and then develop a business plan to actually move forward. But before these steps can be taken, one must come up with the best possible idea for a new Singapore business."
Thousands of companies trust us to get started.
Rikvin's expertise is unrivaled in Singapore. With 20 years of know-how in Singapore formation company, accounting, tax, payroll and immigration services, you can count on us to be your dedicated one-stop business solution.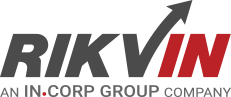 Rikvin's content team includes in-house and freelance writers across the globe who contribute informative and trending articles to guide aspiring entrepreneurs in taking their business to the next level in Asia.