The international enforcement authorities are tightening their noose on elements that promote nefarious activities; such as money laundering and terrorism financing by implementing robust regulatory frameworks across international jurisdictions. To be able to incorporate your company in Singapore, you must learn some of the initial checks being done.
The Financial Action Task Force (FATF), a premier inter-governmental agency is leading the way in establishing international standards to strengthen the Anti-Money Laundering (AML) and Countering the Financing of Terrorism (CFT) efforts. Singapore has followed FATF's lead and recommendations in this regard to protect its credibility as an international financial and business center.
As an open economy, with pro-business policy, Singapore facilitates easy incorporation of companies and offshore companies. Hence, there is a pertinent risk of this ease of doing business being used malignantly by disruptive and unscrupulous elements by incorporating companies with complex ownership structures. To curtail such exploitative activities and to mitigate the risk of unwittingly facilitating such activities, Singapore introduced a framework for the Corporate Service Providers (CSPs) obligating them to conduct checks before incorporating companies on behalf of their clients.
---
Knowing Your Customer
Since the enforcement of the enhanced regulatory Framework for Corporate Service Providers (CSPs) on 15 May 2015, Corporate Service Providers (CSPs) and Registered Filing Agents (RFAs) are required to screen their potential customers for any signs of money laundering (ML) and terrorism financing (TF) risks. The Framework aimed at combating ML and FT activities includes regulations for CSPs that perform functions such as company incorporation and on-going corporate filings for their customers.
The RFAs and CSPs are required to refer to other reliable sources to determine if the customers are free from adverse links to activities related to money laundering and terrorism financing. Such an assessment must be made before establishing any business relationship so that the risks of dealing with customers who are perceived to be in the high-risk category is mitigated. To avoid dealing with high-risk customers, RFAs and CSPs ask detailed questions to obtained additional information relating to the sources of wealth, income etc. The CSPs and RFAs are required to identify and verify the identity of the beneficial owners of the customer entities. It is not sufficient to identify the beneficial owner of a customer entity alone, but the RFA is also required to identify the customer's connected parties.
---
How are the customers evaluated?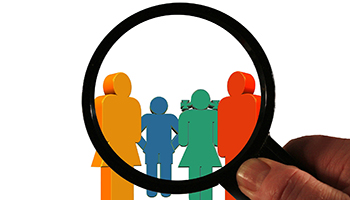 The Know Your Client (KYC) Form is to collect critical information of the customer and is aimed at extracting information on the following factors:
Personal identification details and address of the customer/ Agent
Information on the entity
Information on beneficial owners
Information relating to Politically Exposed Persons (PEP)
Based on the information collected the customer is evaluated for risk. The FATF guidelines recommend the evaluation of risk by evaluating indicators that are categorised as
customer-based – such as non-resident customers, highly complex ownership structure, excessive cash-based transactions;
country-based – such as country of origin of customer or the entity is based in country or territory that is flagged-off by the United Nations, or countries or territories prone to unrest or terrorist infestation; and
transaction-based – such as the customer requires all tasks or transactions to be executed without direct interaction, frequent unaccounted changes to the shareholders or has bearer shares.
Depending on the outcome of the evaluation, the customers are rated as high, medium or low-risk customers. The RFA can decide whether the customer could be accepted or rejected based on the outcome of the risk rating of the customer. A very important guideline for Singapore company incorporation.
---
Who are generally categorised as high-risk customers?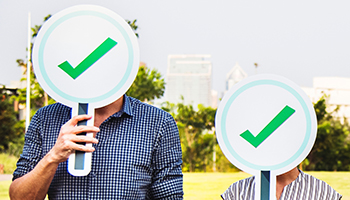 The FATF guidelines identify high-risk customers based on the country of origin of the customer, nationality, country of registration of the entity and nature of business. A customer's risk of exposure to ML/TF risk is generally assessed by evaluating diverse factors such as the customer company's layers of structure, the scale of activities, country of origin and nature of services provided.
The guidelines have recognised some customers as low-risk customers. For instance, financial institutions that are subjected to AML/CFT regulations, listed public companies that are subjected to beneficial owner disclosure requirements and companies that originate from countries that are identified by credible sources such as Financial Action Task Force (FATF) as less corrupt or have enforced strict AML and CFT regulatory measures get categorised as low-risk customers.
So essentially, customers who do not get categorised as low-risk customers will be deemed to have a higher exposure to risks of ML and TF and subjected to greater scrutiny. Based on the conclusion at the end of the evaluation, the RFA can choose to accept or reject a customer.
---
What happens if the evaluation cannot be completed at the time of customer onboarding?
The Framework requires that the customer due diligence must be performed prior to the establishment of a business relationship. However, if it cannot be completed right at the time of onboarding, then due diligence must be completed within 14 calendar days. If for whatsoever reason, it could not be completed within 14 days, then the business relationship must be terminated.
Doing such extensive paperwork and committing resources for such non-revenue generating activities will be perceived as an encumbrance by companies that wish to incorporate their business in Singapore quickly. The 14-day window period is allowed to facilitate companies to establish a business relationship and commence operations quickly and not to let such regulatory formalities hinder their business transactions. However, if, and if the CSP finds the customer to be non-cooperative to complete the due diligence report, then it would terminate the business relationship.
It must be noted that such due diligence, besides being performed at the time of onboarding will also be performed at other times as well during the business relationship based on the perceived risk of the customer. If any transaction is identified or suspected as ML/TF risk, then the CSP/RFA will report it to the authority by filing the Suspicious Transactions Report within 15 days of identifying such transaction.
---
What does it mean to you as a customer?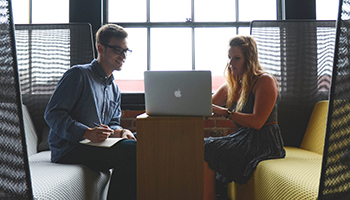 Engaging CSPs and RFAs whose employees are competent AML and CTF framework will be helpful to improve your compliance, credibility and transparency and add merit to your business if it is operating across international borders, or transacting with large-scale international clients, suppliers or participating in government procurement programmes.
It will minimise your exposure to suspicious transactions and risks of ML and TF. If your transactions have the propensity to raise red flags, then it is advisable to explain the rationale for such transactions to your CSP and substantiate your stand with adequate evidence.
Any attempt to hide, withhold or reluctance to share information when requested by the CSP/RFA, will potentially trigger suspicion and the CSP/RFA would not only deny service but also escalate the matter to the regulator.
Therefore, it is imperative to maintain and update records of transactions to seamlessly share information with your CSP/RFA, keep them updated of any change in the information provided and have in place a clear internal policy and directives to your employees to manage the data that need to be shared with your CSP/RFA.
Now you are one step closer to your Singapore Company Incorporation Process!
Form a New Singapore Company
Rikvin's expertise is unrivaled in Singapore. With 25 years of know-how in company incorporation, accounting, tax, payroll and immigration services, you can count on us to be your dedicated one-stop business solution.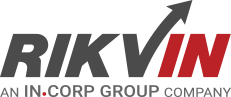 Rikvin's content team includes in-house and freelance writers across the globe who contribute informative and trending articles to guide aspiring entrepreneurs in taking their business to the next level in Asia.