Get Started NowYou may be wondering, "How do I incorporate a company in Singapore?" if you want to start a business in Singapore. This infographic will walk you through a series of questions that will serve as a checklist to ensure you complete each step of the incorporation process.
Have you decided on the type of Singapore entity?
Determining your business structure is often the most crucial step in starting a business as it determines the responsibility and liability you will have to undertake once you incorporate your company.
For a local resident of Singapore who wishes to start a company, this comparison chart will provide you with comprehensive descriptions of the different types of entities you can consider.
Whereas, for foreign individuals and companies who wish to start and/or expand their business into Singapore, these are your options.
Are you aware of the statutory requirements?
Depending on the type of entity you choose, the legal requirements might differ.
However, the minimum requirements for a Singapore private limited company are as follows:
1 Shareholder (individual or corporate entity)
1 Resident Director
1 Secretary of the Company
A minimum paid-up share capital of S$1 is required
A physical Singapore registered office address.
You may also refer to Rikvin's guide on How to Register a Company in Singapore for more information about the statutory requirements.
Are you able to meet all of the requirements?
For example, if you're unable to fulfill the criteria of a resident director, you can engage Rikvin for Nominee Director services. If you require any assistance ascertaining if you've met all the criteria, contact us!
Have you checked to see if your preferred company name is available?
Check to see if your preferred company name is available using our free online company name search tool. Once you've found and reserved an available company name, you can begin the incorporation process.
Is it necessary to apply for licenses?
Certain businesses are required to obtain licenses. These are often determined by their name and/or business activity. Click here to learn more about the businesses that require licenses.
Do you qualify for grants?
Incorporating and running a company can be tough. Here are 16 Singapore Start-Up Grants and Schemes that you can apply for to help defray the costs of starting and running your business.
Do you need to employ staff?
If you are planning to hire local staff, you would need to ensure that you adhere to employment regulations such as contributing to their Central Provident Fund (CPF). You can find out more about Singapore Payroll Management here.
Furthermore, if you intend to hire foreign workers, you must ensure that they have the necessary work visas to work in Singapore. To find out more about Singapore Immigration and Work Visas click here.

To learn more about Incorporation, please visit our Guide to Company Registration in Singpore »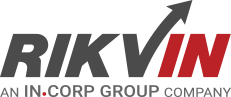 Rikvin's content team includes in-house and freelance writers across the globe who contribute informative and trending articles to guide aspiring entrepreneurs in taking their business to the next level in Asia.