Be it in terms of economic performance, competitiveness, company setup activity, having the best business environment and labor legislation, or offering the best creature comforts for expatriates, a number of institutions consistently release reports to keep track of how economies fare from year to year.
Some of Singapore's accolades to date include:
being the 2nd most competitive country in the world
being the 5th economy in the world for having business conducive labor regulations
being the 2nd in the world and 1st in Asia for having the best protection of intellectual property
being Asia's best country to work as immigration laws for foreign talent are highly business-centric
being the 7th in the world and 1st in Asia for having the least corruption
having the best business environment in Asia Pacific and worldwide
being the world's easiest place to do business for 6 years and
being Asia's most "network ready" country.
Any of the above will make any Singaporean feel proud as they bear testament to the strategic foresight and efforts contributed by the past and present generations of leaders, entrepreneurs, immigrants, and citizens. But with Singapore shifting its focus through a series of policy changes, what if Singapore drops in any of these rankings this year? The IMD World Competitiveness Report (WCR) has ranked Singapore fourth, down one place, in its latest report. Is this a cause for concern?
"Not necessarily," said Mr. Satish Bakhda, Head of Rikvin Operations. "Rankings do matter because they affect and reflect business sentiments. Hence may determine the FDI flows into the country and how many people will choose to set up a Singapore company. But, the reports are not based on real-time and must be taken with a pinch of salt."
"While it is pertinent to look after the interests of businesses to remain competitive globally, it is equally important to balance the overlapping concerns of low-wage workers, the elderly, and other marginalized groups. Thus, a drop in WCR ranking of Singapore may not be a bad thing as it reflects the government's initiative to build a more inclusive society, which will benefit the country in the long run," Mr. Bakhda explains.
Rikvin has also found that a vast difference in methodologies adopted by the ranking agencies. Some use macroeconomic indicators such as overall competitiveness, while others rely on micro indicators such as the ease of getting electricity. Few rankings are solely-based on feedback was given by business leaders and policymakers. For example, the Global Competitiveness Index measures 113 indicators while the World Competitiveness Yearbook assesses against 329 indicators.
"All these rankings are general in nature. Even though these rankings have the power to influence decisions and affect business sentiments, few will make any investment decision purely on these reports. Sound fiscal policies, availability of skilled workforce and accessibility to emerging markets are also important for attracting desired investments and companies. Ultimately, entrepreneurs, investors, and professionals must explore the said region thoroughly to determine if it is a fit for them to invest, apply for a work visa or register a company," concluded Mr. Bakhda.
Get in-depth guidance from a dedicated employment and immigration specialist.
Liaise with a dedicated specialist when you engage us for Singapore immigration, recruitment and work visa services. Our licensed specialists will attend to every step of your application thoroughly.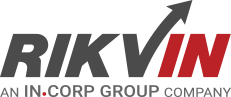 Rikvin's content team includes in-house and freelance writers across the globe who contribute informative and trending articles to guide aspiring entrepreneurs in taking their business to the next level in Asia.