With the Indian Government's renewed focus on easing business practices in the country, investing in India may seem increasingly attractive to businesses worldwide. But the real question is whether to set-up a subsidiary in India itself or choose another jurisdiction for setting up a holding company.
A comparison between some of the popular holding company incorporation destinations such as Mauritius, Cyprus, Netherlands etc. reveals that the city-state of Singapore beats the competition hands down.
Apart from the obvious advantage of limiting the legal liability of the parent company towards its Singapore-based investment holding, it also enable foreign companies take advantage of the city-state's various tax treaties and tax policies.
Multinationals incorporate a holding company for several reasons:
provide efficient ownership and control of overseas businesses
get a foothold in foreign markets
isolate business units to limit liabilities and ease future mergers, acquisition and disposals
benefit from different taxation policies
manage tax exposure on gains arising from selling assets
reduce or eliminate withholding tax on repatriation of profits
Singapore's double taxation agreement (DTA) with India limits the level of withholding taxes payable on dividends from overseas holdings. Additionally, the city-state's attractive corporate income tax rate (17% headline corporate tax rate) and lack of a capital gains tax make it an ideal jurisdiction for basing the holding company operations.
Why a US Company Should Invest in India through its Regional Holding Incorporated in Singapore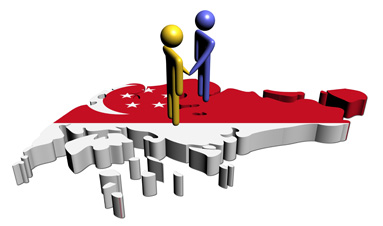 To enter India, a US company can choose to do direct investment there. But this may not be a good idea with regard to taxation because the case/profits from the Indian subsidiary, which may potentially be used for investment elsewhere in Asia can be considered tax-liable by the US authorities. This so as the profits would likely have to be routed through the parent US company first.
Compare this to the scenario where the US company incorporate a Singapore holding company first and route all its India investments through it.
So the structure will be:
US Parent Company Singapore Regional Holding Company Indian Subsidiary
Under the Singapore – India DTA, capital gains from the alienation of shares in a company are not taxable in the country where the company is located. Such gains are instead taxable in the country where the seller of the shares is resident.
Additionally, this might also create significant tax-savings for the parent US company, or at least allow it to manage its taxation under US tax law far better.
Moreover, US taxation on the India Subsidiary profits may also not be applicable if these profits are kept with the Singapore Holding for future investments in Asia. For instance, if profits from the Indian Subsidiary are routed through to a Vietnam Subsidiary via the Singapore Holding Company (cash doesn't move through the US Parent company), no Singapore tax is imposed on dividends from India and Vietnam by the city-state's foreign-sourced income exemption scheme. No adverse tax consequences are likely to result for the US Parent company either.
The table explains what happens to tax liabilities of the US Parent, Singapore Holding and Indian Subsidiary:
| In India | In Singapore |
| --- | --- |
| Dividends distributed by the Indian Subsidiary to the Singapore Holding is not subjected to withholding tax in India | If qualifying conditions are met, the dividend received from the Indian Subsidiary can be exempted from tax under Singapore's foreign-sourced income exemption scheme |
| Profits out of which the dividend is paid is subject to a tax of 30 percent | If Singapore Holding elect for the Foreign Tax Credit (FTC) pooling system, the excess of foreign tax credit from the dividend income can be used to offset the Singapore tax payable on the India-sourced interest income under the FTC system. |
Analysts believe that as per the existing DTAs between India and US, and India and Singapore, interposing a Singapore Holding Company for investments in India may reduce the overall tax burden of a US company from 35% to just under 22.5%.
Even if the US Parent company wants to dispose off the Indian Subsidiary, any gains derived by the Singapore Holding from such selling would not attract any tax in India. As per the DTA between India-Singapore, the city-state has the exclusive right to tax such gains.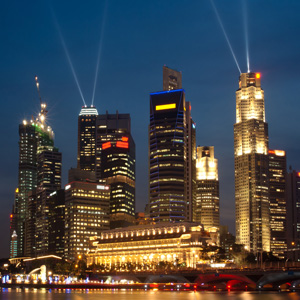 ---
Incorporate a Singapore Holding Company and establish your gateway to India
A Singapore Holding Company will help you gain access to India's huge emerging market. Take advantage of the DTAA between India and Singapore to benefit from considerable tax savings for your company.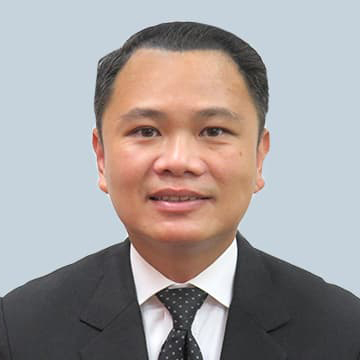 Benjamin has over 20 years of tax experience, spending more than 13 years working for the Big 4 accounting firms and being an in-house tax advisor. Benjamin has also worked with SMEs, multinational corporations, and publicly-listed companies from diverse industries, offering tax advisory and planning, corporate restructuring, M&A, business model optimization, tax ruling requests, tax incentives application, tax risk mitigation, and tax reporting services on complex projects.