As of June 2016, EP holders make up 12% of Singapore's non-residents. The Ministry of Manpower (MOM) carefully evaluates every application for the Singapore Employment Pass (EP) on its own merits and value of salary. In order to provide a holistic assessment of the application, MOM also considers five factors including the candidate's:
Educational qualifications,
Work experience,
Scope of work,
Economic contribution and
The hiring company's track record.
According to MOM, the EP is issued to foreign professionals stepping into managerial, executive or specialised roles, provided they fulfil the qualifying criteria namely:
Qualifying criteria
Have a job offer in Singapore.
Earn a fixed monthly salary of at least $3,600
Have acceptable qualifications, usually a good university degree, professional qualifications or specialised skill
Furthermore, young graduates from good institutions can qualify if they earn at least $3,600. Older, more experienced candidates need higher salaries to qualify. This is fair as
On an Organisational Level
An older and experienced worker is to be paid his worth fairly for the quality of his work. A higher salary indicates the worth of the professional. Similarly, it demonstrates that he has earned that salary because of his experience, the value of his work and his contributions to the organizations he has worked for. It also demonstrates that he has the soft skills and wisdom that comes with years of experience. This experience bodes well for him as it is considered an asset to an organization that encourages exchanges between mentor and mentee.
On a Macro Level
It is counter-intuitive to command a lower salary when one's experience and merits command for more. In other words, if a candidate negotiates for a salary that does not reflect the worth of his work vis-a-vis that of a junior employee, he will be sending a message to a reviewer of his EP application that his contributions to the firm as well as the Singapore economy are not significant and that his experience does not add high value to the workforce.
In order to ensure that professionals are paid their worth and have a higher chance of securing their EPs, Rikvin recommends checking the market rate for the occupational role in Singapore before negotiating their salaries. This would in turn help professionals position themselves more advantageously for better salaries that meet MOM's current standards of review.
—
Meanwhile, Rikvin has been providing professional immigration services since 1998. You can leave your concerns to rest and trust our specialists to provide a thorough assessment of all factors of your application and ensure that they meet the current standards of review.
Our reliable guidance and high success rate come with years of experience and continually staying abreast with Singapore's regulatory updates. In the event that your work pass or renewal application is rejected by the authority, our specialists will establish a firm appeal in defence of your position.
Rikvin is committed to putting your best case forward in every application or appeal.
Need help with your Employment Pass application?
We are a licensed employment agency registered with the Ministry of Manpower and offer a full spectrum of work pass services. Call us at +65 6320 1888 or contact us now for a free consultation.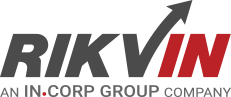 Rikvin's content team includes in-house and freelance writers across the globe who contribute informative and trending articles to guide aspiring entrepreneurs in taking their business to the next level in Asia.