Choosing the right structure for the business is very crucial for its success. Tax and regulatory compliance requirements vary depending on the type of entity. Moreover, to a large extent, the entity type conveys an image and status of the business among the commercial community in which it operates, thereby showcasing the strength of the entity's relationship with internal and external partners such as employees, suppliers, clients, financial institutions etc. Read the overview on which type of entity would be suitable for your company set-up.
Topics covered in this document:
General Partnership
Types of Private Limited Company
Exempt Private Company
Public Company Limited by Shares
Public Company Limited by Guarantee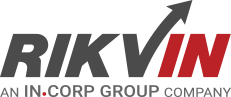 Rikvin's content team includes in-house and freelance writers across the globe who contribute informative and trending articles to guide aspiring entrepreneurs in taking their business to the next level in Asia.