Singapore has taken gradual steps over the past two years to manage the inflow of foreign manpower and move up the productivity value chain.
With effect of July 2011, the minimum qualifying salaries for Singapore work visas have increased considerably. As a result, the benchmark monthly salaries for Singapore work passes were raised as follows:
S Pass holders must earn S$2,000 per month, up from S$1,800;
Q1 EP holders: S$2,800 from S$2,500
P2 EP holders: S$4,000 from S$3,500
P1 EP holders: S$8,000 from S$7,000
In January 2012, Singapore visa requirements were yet again enhanced. This time, to create a more level playing field among local and foreign PMETS (Professionals, Managers, Executives, Technicians), Q1 and P2 Singapore employment pass holders must meet higher education and salary requirements. They are as follows:
Q1 EP holders: at least S$3,000 for young graduates from bona fide institutions. Older applicants must command salaries that are commensurate with their work experience and expertise.
P2 EP holders: at least S$4,500 and possess acceptable qualifications
In addition, with effect from September this year, the Ministry of Manpower (MOM) has increased the qualifying requirements for EP holders to attain privileges under the Singapore Dependant Pass framework.
Nonetheless, Rikvin, which is a licensed employment agency with the Ministry of Manpower (MOM), offers a full spectrum of Singapore work visa services for professionals who wish to relocate to Singapore. In addition, we have experienced a high success rate for EP applications and can advise potential clients on which visa is most suitable for their qualifications and background.
Learn more
Incorporation + EP
Incorporation + EntrePass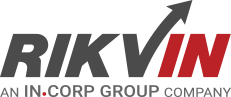 Rikvin's content team includes in-house and freelance writers across the globe who contribute informative and trending articles to guide aspiring entrepreneurs in taking their business to the next level in Asia.