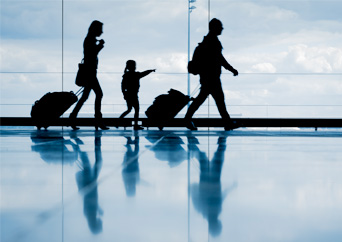 No doubt, Singapore is in its next phase of nation building and is creating more higher-value jobs. And that is why, foreign nationals who wish to relocate or set up a business in Singapore, have a few visa options available.
Other reasons that attract foreigners to work in Singapore also include the open recruitment policies, low personal tax rates and a high standard of living.
Dependant's Pass holders are people accompanying their spouses on expat postings. This pass enables the dependant to work, live and study in Singapore.
---
Before applying for a Dependant's Pass
What is a Dependant's Pass?
The Dependant's Pass (DP) entitles the immediate family members of a work visa (Employment Pass / EntrePass / PEP / S Pass) holder to live in Singapore. To qualify for dependant privileges, the sponsoring work visa holder must have a minimum monthly salary of SGD 5,000. The validity of the Singapore Dependant's Pass is connected to the validity of the Singapore work visa.
Who can apply for a Dependant's Pass?
The legally married spouse and unmarried and/or legally adopted children below 21 of an individual holding an EP, S-Pass, EntrePass, or PEP with a monthly salary of more than SGD 5,000 can apply for a Dependant's Pass.
Dependant's Pass holders are allowed to live/study in Singapore. They may also be allowed to work if their family members are Employment Pass holders (EP) and if they have secured a job and the employer is willing to apply for a Letter of Consent on their behalf.
If an EP holder's baby is born in Singapore during their stay, the parents must report to the Immigration and Checkpoints Authority (ICA) with the letter issued by the hospital and obtain a short term visit pass for the baby which is 42 days. An application for Dependant's Pass can be submitted then.
---
Documents required for a DP application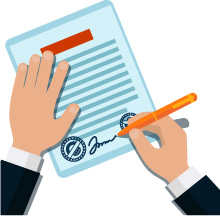 Duly filled application form
A photograph of the applicant (passport-sized and taken within last three months)
Personal particulars page of applicant's passport/travel document
Document(s) establishing the applicant's relationship with the EP holder/ S-Pass/
The list of documents needed to establish the relationship between the EP holder/ S-Pass holder/ EntrePass/PEP holder and the dependant is as follows:
Dependant
Requirements
Unmarried handicapped children above 21 years of age

A letter or report of assessment from a medical practitioner on the child's condition

Unmarried stepchildren under 21 years of age

A copy of the Court Order on the child's custody
A letter of no objection from the other biological parent in bringing the child to Singapore
If any of the above documents are not in English, an English translation and a copy of the original document is required.
Dependant's Pass applications can be submitted online or manually. Like the EP, the DP application also will be sponsored by the EP holder's employer.
Timeline for DP application
If the application is made online, then normally between 7-14 working days
If it's a manual application, then the processing time is around five weeks.
---
What are the benefits of a Dependant's Pass?
WORK: You are allowed to work in Singapore as a DP holder. Your potential employer will apply for a Letter of Consent (LOC) on your behalf. The validity of your Dependant's Pass and LOC are tied to the validity of your spouse's or parent's work visa. You will need to renew your LOC whenever your DP is renewed.
STUDY: Dependant's Pass holders are also eligible to study in Singapore. No additional application for a student pass is required.
INCORPORATE: Singapore is a great place for business due to its regional hub, strategic location, business-friendly policies and talent availability. A DP holder is allowed to incorporate a company in Singapore and can act as local nominee director of the company. However, you cannot be a shareholder or director of the company.
PR: A DP holder is also eligible to apply for Permanent Residence Status.
---
What is a Letter of Consent (LOC)?
If a person holding a Dependant's Pass wishes to work in Singapore, they must obtain a Letter of Consent (LOC) from the Singapore Ministry of Manpower.
---
How do I incorporate a Business / Company as a DP holder?
Option 1: Sole Proprietorship by a DP holder: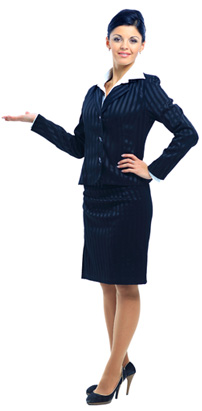 Singapore is considered to be a desired place for business activities as the process of setting up a business is simple and quick. A DP holder can choose to register as a Sole proprietor for a small business in Singapore.
Information and Documents Required to Setup a Business as a DP Holder
Age 18 years or above
Proposed business name
Description of business activities
Local business address
Copy of Singapore ID/Passport for the partners/managers
Residential address of partners/managers
Declaration of compliance and Statement of Non Disqualification to act as manager
Registration Timeline
Sole proprietorship registration is usually completed within an hour as long as all the documentation are complete. In the event where the name or the nature of business requires referral to another authority, it may take a few days/weeks.
Tax for Sole Proprietorship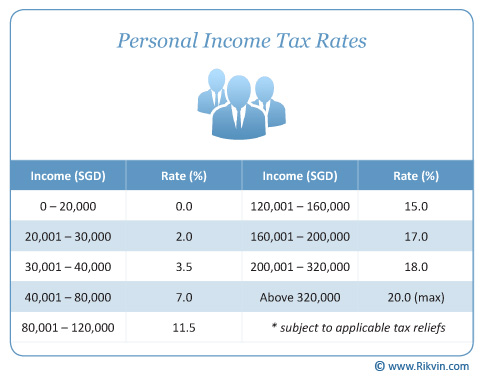 Profits of a sole proprietorship are treated as its owner's personal income. If the owner of a sole proprietorship is an individual (e.g. the Dependant's Pass holder), it is taxed at the applicable personal income tax rate. The advantage for sole proprietorship is that the tax returns are easier to file.
Go to Personal Tax Calculator
Calculate Your Personal Income Tax
Use our free online income tax calculator to estimate your personal tax rates in Singapore.
PROS
CONS

Easy and flexible management
Can be Home-based
100% Foreign Ownership allowed
Control of decision making
Easy to add owners/transferring ownership interest

Risky, high/unlimited liability
No tax incentives & exemptions
Profits taxed at personal income level
Difficult to raise capital and finance
---
Option 2: Incorporating a Private Limited Company by a DP holder
NOTE: The DP holder's application for a Letter of Consent is subject to the discretion of the Ministry of Manpower.
A private limited company in Singapore is a separate legal entity and shareholders are not liable for the company's debts beyond the amount of share capital they have contributed.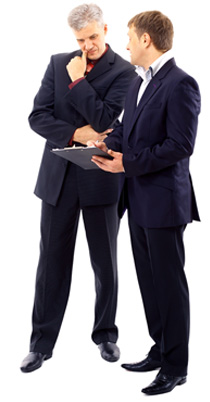 To incorporate a Private Limited company the below are the conditions:
Minimum 1 Shareholder , 1 Director and 1 Company Secretary
A Singapore-Registered Office address
Minimum initial paid-up share capital is S$1
The Singapore Companies Act allows a company to have a maximum of 50 shareholders.
Shareholder can be individual or a corporate entity
The director may also be the shareholder
100% local/ foreign shareholding is allowed
Company shares can be issued/transferred to individuals or corporate entity anytime after the Company has been incorporated
Company Directors
The Singapore Companies Act requires at least one resident director who must be Singapore citizen or Singapore Permanent Resident, or EntrePass/Employment Pass/Dependant's Pass holder with a residential address in Singapore.
Singapore Companies Act does not allow corporate Directors
Non-shareholders can also be appointed as Directors
A director and shareholder can be the same person
The appointed director must be at least 18 years of age and not be bankrupt or have prior record of malpractice
Company Secretary
The Singapore Companies Act requires every company to appoint a Company Secretary within 6 months of its incorporation.
The Company Secretary cannot be the same person or corporation acting as the Sole Director.
Paid-Up Capital
Paid-up capital is essentially the portion of share that the company has issued and received payment for in full.
Minimum paid-up capital is SGD 1
Paid-up capital can be increased anytime after company incorporation
Paid-up capital can be utilised for the company's business expenses
No authorised capital for Singapore company incorporation
Registered Office Address
All companies incorporated in Singapore must have a physical Singapore-registered office address. Registered address cannot be a PO Box address.
The following information is required by the company registrar for the company incorporation:
Company Name
Brief Description of Business Activities
Shareholders Particulars and the percentage of shareholdings
Directors' Particulars
Registered Address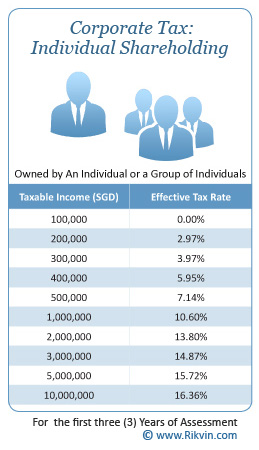 A DP holder can form a Private Limited company in Singapore, as long as he is above the age of 18.
Tax for Singapore Private Limited Company
The first S$100,000 of local corporate profits earned in Singapore, for the first 3 years from a company's incorporation, is tax-free.
An incorporated company can lower its taxable income through setting up benefit programs for its employees, such as: leasing of vehicles, pension and retirement funds, etc, all which can be classified as business expenses.
Go to Corporate Tax Calculator
Calculate Your Singapore Corporate Tax Rate
Use our free online corporate tax calculator to estimate your company's tax payable for the current Year of Assessment.
PROS
CONS

Easy to raise capital or funds
Limited liability
Business taxed at entity level
Tax incentives and exemptions
Easy to add owners/transferring ownership interest
100% Foreign Ownership
Business looks more established and credible

High cost of maintenance
Strict compliance requirements

---
Risk Appetite
For aspiring entrepreneurs, there is no better place to start business than right here in Singapore. According to BBC reports in 2014, Singapore was ranked the best country to do business for a ninth consecutive year, as per the annual survey by the World Bank.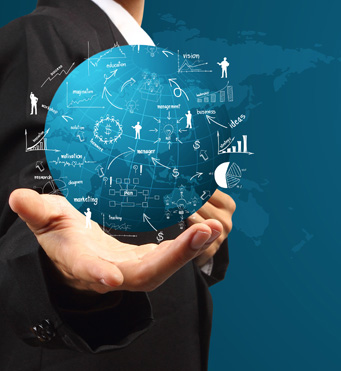 The introduction of a 100 per cent online business registration and filing system known as BizFile by Acra in 2003 played a crucial role in helping Singapore achieve this. As an icing on the cake, the business registration process itself is simple and relatively fuss-free.
Depending on the risk appetite, one can choose to either start a business with unlimited liability or a company where the owners have limited liability.
Some prefer the freedom of a sole proprietorship whilst others feel more secure a private limited partnership. Which form of business ownership one ultimately enters into is highly dependent on the personal risk appetite.
Disclaimer
All advice provided in the website is based on our past experience and the current regulations and are general in nature. Please note that approval of a Letter of Consent is at the sole discretion of MOM. Before acting on the advice, you should consider the appropriateness of the advice having regard to your own objectives, situation and needs. Rikvin shall not be liable for any loss or damage arising out of or in connection with any use or reliance on the information or advice on this site.
---
Get Started
Interested in our Dependant's Pass application services?
We are a licensed employment agency registered with the Ministry of Manpower and offer a full spectrum of work pass services. Call us at +65 6320 1888 or contact us now for a free consultation.
Get Started