Singapore company registration specialists Rikvin is confident that the Long Term Visit Pass-Plus (LTVP+) scheme, which will come into effect on 1 April 2012, is set to benefit Singapore firms.
The LTVP+ scheme, which is designed uniquely for foreign spouses of Singapore citizens, offers the holder not only a longer period of residency in Singapore, but employment benefits as well. It is an improvement from the original LTVP scheme which offers only a year's stay at a time and without any concessions to work unless the holder has a Singapore work visa.
In a fortnight, employers of LTVP+ holders may apply for the Letter of Consent (LOC) through the Ministry of Manpower's (MOM) EP Online service.
Unlike the Singapore Work Permit and S Pass, MOM does not count the LOC as part of a Singapore company's foreign manpower quota. As a result, the foreign workers' levy is not applicable to firms employing LOC holders.
Analysis by Rikvin shows that the LTVP+ scheme is a welcome and timely move to many Singapore firms. As discussed in our recent press release, the Dependency Ratio Ceilings (DRCs) for 1) foreign workers in the manufacturing and services sectors as well as 2) the sub-DRC of the S Pass for all sectors will be lowered by 5% respectively come 1 July 2012.
Furthermore, the latest data from the Immigrations & Checkpoints Authority Singapore (ICA) shows that the number of marriages between a Singapore citizen and non-permanent resident foreigner has increased by 7% over the past decade (between 2000 and 2010).
The LTVP+ scheme therefore gives Singapore SMEs access to the manpower they need without incurring levies or exceeding their DRCs. Furthermore, the LOC requires only a week to be processed. This then allows Singapore firms to fill their manpower gaps within a leaner timeframe.
Commenting further, Mr. Satish Bakhda, Head of Rikvin's Operations said, "As the LTVP+ is valid for 3 to 5 years, Singapore firms will have peace of mind in the near term that there will be continuity of labor and productivity when they employ foreign spouses of Singaporeans."
"In the long run, Singapore firms will also be more inclined to develop and groom their staff for bigger roles knowing that they have familial commitments in Singapore as well. This then dovetails with Singapore's aim to create a more inclusive society, " Mr. Bakhda added.
To be eligible for the LTVP+ scheme, couples must furnish evidence of either of the following:
at least one Singaporean child from their marriage or
at least three years of marriage and the ability of the sponsor to support a foreign spouse.
---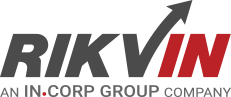 Rikvin's content team includes in-house and freelance writers across the globe who contribute informative and trending articles to guide aspiring entrepreneurs in taking their business to the next level in Asia.