As communicated in the WEF Global Competitiveness Index 2013, India was the least stellar of the BRICS economies, coming in at 59th place. Brazil, Russia, China and South Africa came in at 56th, 64th, 29th and 53rd place respectively. In spite of this, Singapore companies still believe in the long-term prospects in India.
Analysis by Singapore company registration specialist Rikvin shows that India's standing stemmed from two kinds of sustainability issues. According to the WEF report, and in terms of environmental sustainability, India has to address issues such as air pollution and high agricultural water intensity.
To achieve better social sustainability, India has to provide better access to basic services such as sanitation to some 66% of its citizens. It must also tackle the issue of youth unemployment and providing official social safety nets to buffer the country from economic shocks.
As discussed in Rikvin's blog, Singapore Keen on More Finance, Urban Solutions Business with India, earlier this year, investment opportunities are open for Singapore companies in the logistics, wastewater management, waste and sanitation as well as energy sectors.
Our businesses are optimistic in India's long term potential and won't be prone to move due to short term challenges.
Commenting on opportunities in India, Mr. Benjamin Yap, South Asia Director at International Enterprise (IE) Singapore said that India's long term prospects are still positive. He added that new opportunities in the infrastructure, manufacturing and consumer goods sectors will emerge for Singapore companies in Tier 2 cities such as Pune, Lucknow and Vishakhapatnam. According to the IE Singapore, the demand for real estate in India will grow at a CAGR of 19% between 2010 and 2014. In addition, the Indian real estate market is expected to be worth US$180 billion by 2020.
Mr. Satish Bakhda, Head of Operations at Rikvin, agreed, "Singapore's bilateral ties with India has been bolstered since the establishment of CECA in 2005. As a result, Singapore is now the 2nd largest investor in India. Our businesses are optimistic in India's long term potential and won't be prone to move due to short term challenges."
Data from the High Commission of India Singapore shows that the citystate has emerged as the second largest source of FDI inflow into India, amounting to US$19.14 billion between April 2000 and February 2013. This accounts for 10% of total FDI inflow to India.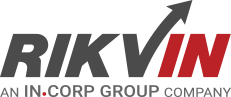 Rikvin's content team includes in-house and freelance writers across the globe who contribute informative and trending articles to guide aspiring entrepreneurs in taking their business to the next level in Asia.