According to a report on Channel NewsAsia titled S'pore and Vietnam Enjoy Prospering Economic Ties, Singapore's Prime Minister Lee Hsien Loong is making a 3-day official visit to Vietnam this week. The visit seeks to commemorate 40 years of bilateral ties and to elevate their cooperation to a "Strategic Partnership."
In June, Singapore company registration specialist Rikvin reported on Vietnam's interest to attract more investments from Singapore. In the article Vietnam to Open Up to More Singapore Companies, it was discussed that Vietnam was looking to embark on several economic, labour and infrastructural projects to attract Singapore firms in high-tech sectors.
Singapore is to date Vietnam's third largest foreign investor, with investments worth S$33.5 billion in real estate, electronics, healthcare and shipping for example. Vietnam, on the other hand, is Singapore's 18th largest trading partner. According to data from International Enterprise (IE) Singapore, bilateral trade between the two economies registered approximately S$15.8 billion in 2012, up from S$14.9 billion in 2011.
Vietnam views Singapore as important to its economic development. Conversely, Vietnam is a country with immense long-term potential to Singapore. A strategic partnership would entail a shared commitment to enhance cooperation in new areas such as environment, aviation and finance.
Commenting further, Mr. Satish Bakhda, Head of Operations at Rikvin said, "The move to take the relationship to the next level will inevitably benefit Singapore as well as Vietnamese firms. Singapore's strategic shift to nurture technopreneurship, as reflected in the TIS and EntrePass scheme could be complemented by Vietnam's own strategic focus to develop suitable manpower for high-tech sectors. We anticipate that the partnership bodes well for both economies."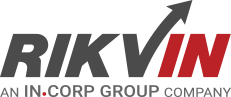 Rikvin's content team includes in-house and freelance writers across the globe who contribute informative and trending articles to guide aspiring entrepreneurs in taking their business to the next level in Asia.