On this page, you will learn how to renew your EntrePass based on MOM's progressive renewal criteria framework. We will help you understand how to qualify for renewal, what documents are required, and how to apply for subsequent renewals, among other key considerations.
EntrePass Business Plan Requirements and Renewal Criteria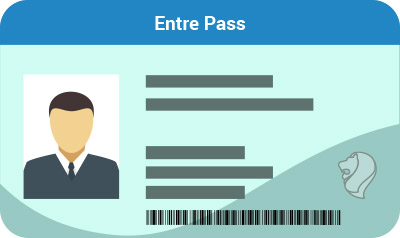 One of the key requirements for the application of an EntrePass is a 10-page business plan. The plan must demonstrate that your professional business experience, the soundness of your business idea and a detailed implementation plan.
MOM has a progressive renewal criteria framework to ensure that the contributions of EntrePass holders are commensurate with the duration of their operations in Singapore. Subsequent renewals of the EntrePass are contingent on meeting these requirements as well as on achieving the goals and objectives in the business plan. It is therefore crucial to have a well-drafted business plan.
| No. of years you have held an EntrePass | Total business spending** must be at least | Must employ at least |
| --- | --- | --- |
| 1 | – | – |
| 2* | $100,000 | 3 FTES** OR 1 PME*** |
| 4 | $200,000 | 6 FTEs OR 2 PMEs |
| 6 | $300,000 | 9 FTEs OR 3 PMEs |
| 8 or more | $400,000 | 12 FTEs OR 4 PMEs |
*Hold a minimum of 30% shares in the Company from Year 2
**Total Business Spending (TBS) refers to total local business spending excluding renumeration to EntrePass holder
***Full-time Employees (FTEs) refer to Singaporeans and Permanent Residents who earn a monthly salary of at least $1,100
****PMEs refer to professionals, managers and executives who are Singaporeans or Permanent Residents and earn a monthly salary of at least $3,600
Note: 1 local PME = 3 local FTEs