Singapore is Asia's business epicentre, straddling both East and West. In fact, it has been consistently hailed as "the land of opportunity" by many, including The Economist, urging businesses to relocate to Singapore.
In recent years, a number of high profile investors, such as Australian coal billionaire Nathan Tinkler and Facebook co-founder Eduardo Saverin, moved their base of residence to the thriving Southeast Asian city-state. Similarly, a number of international corporations, have made Singapore its base for operating in Asia via Singapore. Moreover, highly qualified workers, executives, and managers continue to relocate to Singapore to take advantage of the myriad of opportunities it offers. Indeed, for individuals, investors and global enterprises alike, relocating to Singapore is an ideal and desirable option.
Singapore company incorporation specialist Rikvin enumerates the top 10 reasons to relocate to Singapore:
1. One of the Highest Quality of Life in Asia
Singapore has consistently topped Mercer's Quality of Living Survey, a reputable survey that ranks the best global cities with the highest standards of living based on personal safety, security, political stability, and sustainable economic growth. For years, Singapore has been maintained its top ranking in Mercer's list. In the most recent survey, Singapore was once again ranked first in Asia.
2. Pro Business Environment
According to the World Bank's "Doing Business in 2019 Report", Singapore is the world's second easiest place to do business. Singapore's international trade links, attractive tax structure, investor schemes, advanced infrastructure, competitive workforce, and robust economy make Singapore one of the best places in the world to do business.
3. Robust Economy
Singapore has one of the most successful and highly developed economies in Asia and around the world, with an open economy anchored strongly in trade, manufacturing and financial services. Singapore's per capita GDP is higher than in most other developed countries. According to the Ministry of Trade and Industry, Singapore's GDP Per Capita reached 64,567.000 USD in Dec 2018, compared with 60,306.000 USD in Dec 2017
4. Excellent Physical Infrastructure
The Singapore government continues to provide some of the world's most cutting-edge infrastructures, from bustling international trade ports, to comprehensive public transportation systems, to modern residential buildings, to innovative high rise structures. Moreover, Singapore has one of the most advanced info-communications infrastructures in the world, making it a global telecommunications hub in Southeast Asia.
5. Stable Political Environment
Among its neighbors in the region, Singapore has one of the most stable political environments. In general, foreign investors are drawn to Singapore's clean and corruption-free image, as well as its transparent and efficient bureaucracy.
6. Strong Legal System
The judicial system of Singapore has been recognized as one of the most efficient in Asia. Anti-corruption laws are strongly imposed, thus allowing investors to conduct business without fear of bureaucratic manipulation or malaise. Moreover, through its strict and impartial implementation of laws, Singapore enjoys a persistently low crime rate and high personal safety.
7. Highly Qualified Workforce
Singapore has a competitive and highly skilled workforce, with a remarkable literacy rate of over 90% and an increasing proportion of highly educated professionals. Foreign employers recognize Singapore as an Asian capital of global talent. Though the requirements for the Singapore work visa are more stringent and are set to tighten further, the demand for high-caliber professionals or gold collar talent remains robust.
8. Attractive Tax Structure
Singapore is known worldwide for its attractive tax regime. Investors and entrepreneurs are consistently drawn to its attractive tax rates, tax relief measures, no capital gains tax policy and network of Avoidance of Double Tax Agreements (DTAs), among other ideal tax incentives. Try our free tools to calculate your tax :
9. Attractive Investor Schemes
Investors are attracted to Singapore's pro-foreign investment policy, which encourages free enterprise and imposes no restrictions on foreign ownership. At the end of 2018, Singapore's foreign direct investment amounted to S$77630.5 million. Moreover, though, the Global Investor Program (GIP) and the EntrePass program, foreign investors can easily choose to relocate to Singapore.
10. A Great Place to Live, Work and Play
Singapore is not only a great place to live, work and do business. It is also a great place to play. ECA International's Location Ratings ranks Singapore as the top Asian city for expatriates, primarily due to its balanced lifestyle of work and play. In addition to career and business opportunities, this vibrant and dynamic city-state offers multiple options for recreation and leisure. Singapore is a multicultural mecca bustling with art festivals, theatre fares, sports attractions, tourist destinations, and a range of interesting activities for residents and visitors alike.
Get in-depth guidance from a dedicated employment and immigration specialist.
Liaise with a dedicated specialist when you engage us for Singapore immigration, recruitment and work visa services. Our licensed specialists will attend to every step of your application thoroughly.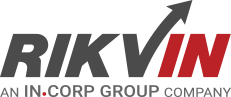 Rikvin's content team includes in-house and freelance writers across the globe who contribute informative and trending articles to guide aspiring entrepreneurs in taking their business to the next level in Asia.