People with disabilities (PWDs) make up nearly 5% of Singapore's population and many of them have had difficulties finding jobs. However, data from local non-profit organizations (NPOs) show that this is slowly turning around.
According to Bizlink, an NPO that endeavors to empower PWDs through work and economic independence, the number of job placements has increased by 9% year over a year
The Singapore National Employers Federation (SNEF) has reported that  100+ new companies have pledged to hire PWDs.
Open Door Fund policy
More enterprises that have opted for Singapore Company Registration have also tapped the Open Door Fund (ODF) to make the workplace more inclusive for PWDs.
The ODF, which supports companies for enhancing their workplaces through the Apprenticeship Program and Job Redesign project, has been tapped by 201 firms since it was launched in 2007.
Other than the ODF, there are two other salient factors that have come into play to produce conditions for favorable employment opportunities for PWDs.
Tight Labor Market
The modest growth forecast this year in tandem with stricter Singapore work visa requirements has created a tighter labor market in Singapore. This then meant that entrepreneurs who form a Singapore company have had to source internally and draw more elderly, women and PWDs to the workforce.
Productivity
It is not surprising to take note of the fact that organizations have been reporting an increase in the number of PWDs who have successfully been absorbed by various industries.
Two important questions faced by companies who have shown willingness to hire PWDs are whether there will be a decrease in productivity and also whether PWDs will get along and work well with other workers in the company. There have been positive results on both the issues as entrepreneurs who start a Singapore company say that there is no fall in productivity with additional training and creating a positive working environment.
The entrepreneurs are unanimous in their observation that PWDs were in no way less capable than ordinary people and work that much harder to meet the expectations of their employers. However, that encouragement provided by co-workers and a friendly atmosphere is vital to welcoming more PWDs into the workforce.
Looking to incorporating a company in Singapore? We help you get started.
An hour is all we need. Coupled with transparent, highly-competitive pricing and timely, committed support, your Singapore company registration is made easy.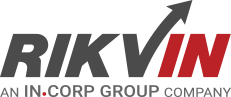 Rikvin's content team includes in-house and freelance writers across the globe who contribute informative and trending articles to guide aspiring entrepreneurs in taking their business to the next level in Asia.