The COVID-19 pandemic has resulted in staff growing overburdened with the administration of salary, benefits, and other HR-related concerns. Additionally, many HR personnel may spend too much time trying to keep up with manpower compliance changes and may even overlook making timely monthly wage payments to employees.
Among the various regulation amendments, businesses are also experiencing HR-related issues such as retrenchment and ceasing operations.
Crises, such as pandemics, can happen at any moment, and business owners are frequently forced to make critical decisions quickly. In these situations, dependable business advisors and efficient internal processes are essential.
It is thus that the PEO services are highly beneficial for businesses; as PEO services help alleviate the problems posed by the most labor-intensive area of adhering to the requirements imposed by assisting you with any new HR-related administrative or compliance responsibilities. Additionally, PEO service providers place your employee as their priority regardless of the crises at hand, helping to retain your talented employees.
What are PEO services and how does it work?
PEO services help you get the peace of mind that comes with the expertise of a full-service HR department.
PEO services take care of HR requirements such as:
Essentially, you're outsourcing your HR burdens to a third-party but you're still in control of managing your employee's job functions.
Related read: Professional Employer Organisation (PEO) in Singapore | Rikvin »
---
5 ways PEO services can support your business during a pandemic
1. Higher revenue growth and business continuity
A reputable PEO services provider will have systems and processes in place to help its clients maintain business as usual, even during a pandemic.
Although the pandemic is chaotic and may result in lower revenue, PEO services can assist businesses in overcoming any unexpected obstacles that prevent you from paying your employees on time or preventing them from accessing and using their benefits so that you can focus on growing your business.
2. Saves time by eliminating administrative processes
Keeping up with the numerous regulatory iterations is an important aspect of human resources.
In the midst of the COVID-19 pandemic, the Singapore government enacted new legislation to assist employers and employees, such as changing regulations governing second job arrangements.
The Ministry of Manpower (MOM) also implemented Safe Management Measures (SMM) at the workplace and revised their guidelines for salary and leave arrangements in light of the COVID-19 pandemic.
The numerous amendments in employment laws and regulations due to the pandemic, make it hard for business owners to effectively manage their businesses and monitor the changes.
Therefore, PEO services would enable business owners to eliminate the administrative processes of having to monitor the changes in employment laws and regulations.
3. Enables business owners to have 100% focus on their business and customers
The time saved on eliminating administrative processes enables business owners to focus on their business and revenue growth as well as ensuring customer satisfaction during these trying times.
4. Saves money and lower employee turnover
PEO services assist businesses in saving money by implementing better hiring practices that decrease turnover.
Better hiring practices also allow businesses to attract and retain better talent, further reducing employee turnover.
5. Safeguards your employees
PEOs understand the importance of retaining the best talent and reducing employee turnover.
As a co-employer, if you use the services of a PEO, they will be invested in helping you keep your employees safe. In a crisis, this is especially important.
---
Guide to choosing a reputable PEO in Singapore
If you're looking for a PEO to help you offload your HR burdens, here's what you should do to ensure you're getting a reputable PEO services provider:
Examine your workplace to see what kind of human resources and risk management you'll need.
Make sure the PEO can help you achieve your objectives. Meet the individuals who will be assisting you.
Ask about previous clients and professional references.
At Rikvin, we can provide you with the essential PEO services and help scale your business even amid the ongoing pandemic. Contact us to learn more.
FAQs
A Professional Employer Organisation (PEO) is a corporation that provides businesses with outsourced services.A company may, for example, hire a PEO to help with management responsibilities including benefits administration, hiring, and payroll.
Yes, with a PEO service, small businesses may quickly access staff resources and have HR specialists manage their employees for a fraction of the expense of hiring their own HR team.
Amid COVID-19, PEO services can help your business in these key areas:

Higher revenue growth and business continuity
Eliminate administrative burden
Enable business owners to have 100% focus on clients and business growth
Save money and lower employee turnover
Safeguard your employees
Want to expand your business in Singapore?
Our team of PEO experts can help your business boost operational resiliency and maximise manpower resources.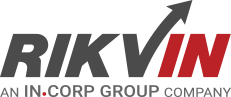 Rikvin's content team includes in-house and freelance writers across the globe who contribute informative and trending articles to guide aspiring entrepreneurs in taking their business to the next level in Asia.