Whether you're a Singapore resident or foreign individual, it is widely agreed that Singapore is one of the best places to register and operate your business in 2021.
Some of the reasons that make Singapore attractive for business include its low corporate tax rate of 17%, its strong legal system, and business-friendly ecosystem.
The requirements and procedure for forming a private limited company in Singapore are explained in this article. A private limited company (Pte Ltd) is a separate legal entity from its shareholders and directors.
Singapore Business Registration Requirements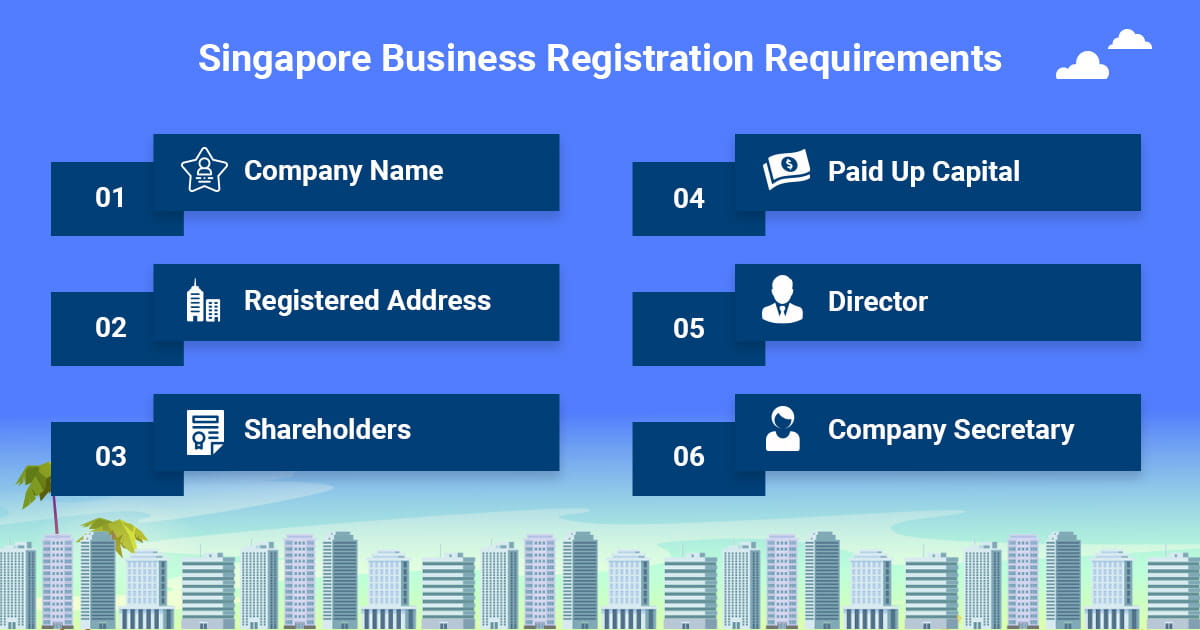 Before doing a Singapore business registration, you will first need to have the following requirements:
Company Name
Before starting with the registration of the company, the name of the company must be approved. You may use Rikvin's Singapore Business Name Registration check tool to check your Singapore business name's availability.
Registered Address
When registering your business with ACRA, you must provide a business/registered office address and residential address. However, the usage of a PO box is not allowed.
A registered office must be open to the public during regular business hours, but it does not have to be where the company conducts its operations.
Shareholder
Private limited companies are required to have at least one shareholder and can have a maximum of 50 shareholders.
Shareholders can be either individuals or businesses.
Foreign ownership of 100% of the company is permitted.
Share Capital
The minimum paid-up capital required to register a business in Singapore is S$1.
A company's share capital can be increased at any time after company registration.
Director
Private limited companies are required to have at least one director local resident in Singapore; they should be at least 18 years old.
A local resident of Singapore may include a Singapore citizen, Singapore Permanent Resident, a holder of Singapore Employment Pass / EntrePass / Dependant Pass.
For:
Foreigners wanting to establish and run a business in Singapore*
Foreigners who want to manage a business from abroad
*Foreigners may also hire a Nominee Director on a temporary basis while their work visa is being processed by MOM.
Company Secretary
A private limited company is required to appoint a company secretary within 6 months of incorporation.
Foreign individuals who are registering their business in Singapore are required to engage a Corporate Services Provider (CSP). You may also consider appointing Rikvin as your Corporate Secretarial Services provider.
Local entrepreneurs should do so as well, as they may not be fully aware of Singapore company law and compliance requirements.
---
What do I need to do after registering a Singapore business?
After registering a Singapore business, you should open a corporate bank account for your business and apply for the necessary business licenses and permits based on your business activity.
Set up a corporate bank account
Opening a corporate bank account keeps you protected and compliant with the law, and it also has advantages for your clients and workers.
Apply for necessary business licenses and permits
Although the majority of businesses do not need business licenses or permits to operate, a few do because they are regulated by the approving authorities.
If you need help with your business license applications, you may contact us at Rikvin. Rikvin has extensive expertise aiding clients with obtaining licenses from numerous government agencies.
Related reads:
Company Registration Singapore Services | Rikvin »
Registering A Business in Singapore | Rikvin »
8 Affordable Fields To Start A Business in Singapore
How to Check a Registered Company in Singapore
FAQs
Before you can register your business name, the Accounting and Corporate Regulatory Authority (ACRA) must approve it. To choose an ideal company name, read our Guidelines for Choosing a Singapore Company Name.

To register your business name, go to BizFile+ before registering your business in Singapore.

Individuals interested in forming a company in Singapore can choose from the following types of business structures:

Sole-Partnership
Limited Liability Partnership
Limited Partnership
Local Company
Foreign Company

One of the easiest ways to determine the best SSIC code would be to refer to your competitor's SSIC code.

You can also find a full list of SSIC codes here.

If you do not have a local registered office address, companies such as Rikvin often provide a registered office address as part of their incorporation packages.

Contact us to find out more.
Looking to register your business in Singapore?
While registering a business in Singapore is relatively simple, it might not be everyone's cup of tea. With over 30 years of experience in the industry, you can be rest assured that we'll guide you through the process efficiently so that you can focus on growing your business instead.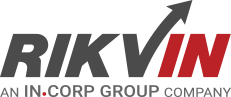 Rikvin's content team includes in-house and freelance writers across the globe who contribute informative and trending articles to guide aspiring entrepreneurs in taking their business to the next level in Asia.