Step No. 1: Identify what type of worker you are and which Singapore work pass is appropriate for you
Depending on your profile, there are different types of Singapore work visas:
Employment Pass (EP)
The EP is meant for foreign workers who are looking for managerial, executive or specialised positions in Singapore. The assessment of applicants for EP depend on their remuneration, qualifications, work experience among other factors. The EP has to be applied for the candidate either manually or via EP online by the prospective employer.
The EP also requires applicants to earn a minimum of S$3,600 (effective 1 January 2017) and hold acceptable qualifications. However, older applicants may be expected to command higher wages commensurate to their work experience to qualify for an EP.

Personalised Employment Pass (PEP)
This pass is meant to encourage international talent to relocate to Singapore. The Personalised Employment Pass is approved based on the individual merits of the applicant, and not associated to any employer. It allows foreign professionals to spend up to six months in Singapore to look for new jobs, without having to re-apply for the PEP when they change jobs.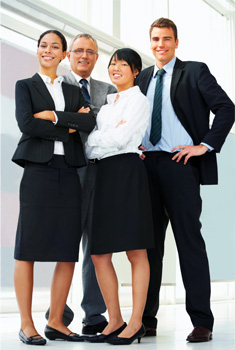 However, the Ministry of Manpower (MOM) needs to be informed on any changes to the employment status. The PEP also requires foreign professionals to earn a monthly salary of S$12,000 if they are currently holding an EP, or $18,000 if they are based overseas.
S Pass
The S Pass is meant for mid-skilled foreign workers who wish to work in Singapore. This pass requires them to draw a minimum monthly income of S$2,200 in order to be approved. Ordinarily, a diploma or degree qualification is also expected of the applicant for the approval of the S Pass. Like the EP, it is applied for the candidate either manually or via EP online by the prospective employer.
There are some conditions that apply to employers who hire S Pass holders. They are required to pay a Foreign Worker (FW) levy for every S Pass holder they employ. They are also expected to use the General Interbank Recurring Order (GIRO) when paying the salaries of the S Pass holders they employ in the first three months following the issue of the S Pass.
---
Step No. 2: Look for a job
After identifying what kind of employment pass is suitable for you, the next thing that needs to be done is to find a job for yourself. There are various ways to do this.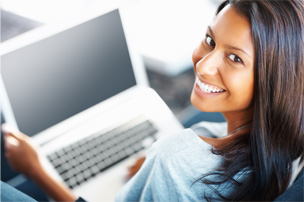 You may search for jobs at online job portals such as JobsDB, JobsCentral or JobStreet.
If you have any friends or family members who can provide you with referrals for jobs in Singapore, you may take advantage of that too. Networking is known to be one of the most reliable ways to procure a job not just in Singapore, but anywhere. Having a set of personal name cards will help you in your networking efforts.
In addition, you may refer to potential employers' websites for career listings directly. You may also want to subscribe for the online edition of the Recruit section of Singapore's The Straits Times. This is published every Saturday and contains numerous job listings for local and international job seekers.
---
Step No. 3: Prepare your resume
There are no second chances to make first impressions. Your resume will serve as your first official introduction to your prospective employer. Thus it has to look its professional best.
There are various formats of resumes, therefore choose one that best presents your achievements. Despite varied presentation styles, all resumes adhere to these basic rules: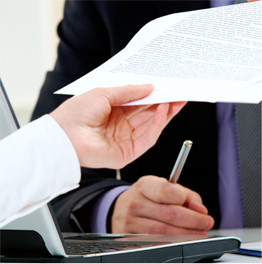 Ideally, your resume should not be longer than 2 pages, while your cover letter is typically one page long. Thus long paragraphs should be broken down into logically arranged bullet points for concise and easy reading.
Details of your employment history and educational qualifications should be listed, in reverse chronology. Elaborate your relevant work experience with the quantifiable results and outcomes in your resume.
Your resume must portray you as a great fit for the job. Thus, the most relevant and important traits and abilities should be mentioned at the top of the resume. Additionally, your contact information should also be indicated on the first page.
Do not create your cover letter and resume in fancy colours. It should be written in black ink using font size 11 or above, and printed on white paper, with margins that are not exceedingly narrow or wide.
Avoid atypical font types. Arial and Times New Roman are the most commonly accepted font types for resumes. If you need to highlight portions of your resume, do so sparingly.
Once you have ensured that you have followed these basic rules, you may send your cover letter and resume along with all supporting documents, like your educational certificates and testimonials, to your prospective employer. Most employers accept job applications via email.
---
Step No. 4: Prepare for the interview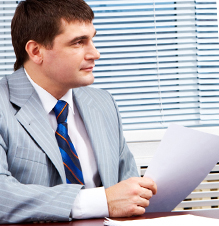 You will be informed of the outcome of your job application only if you are shortlisted for interview, which may be scheduled anytime from 2 weeks to 3 months after applying for the job. However, if you are located overseas, you may request your prospective employer to conduct the interview via phone or video conference. Alternatively, their local office may conduct the interview too.
Most interviewers in Singapore assess candidates on their qualifications for the job, flexibility to adapt, attitude and their proficiency of basic English. Some employers may even request candidates to prepare an essay or presentation. Thus, it is best that you find out what you will be evaluated on before your interview.
---
Step No. 5: After securing a job in Singapore
Once you have received notice of securing a job in Singapore, you will face one of the most important decisions of your life – to take up the job and relocate to Singapore, or not.The decision must be made after considering the details of your employment contract, which most employers in Singapore will require you to sign after accepting the job.
The employment contract is a legally binding document, and will dictate the terms of your employment, such as your remuneration, entitlement to bonuses and working hours. Therefore, you are advised to take 2 to 5 days to go through the employment contract before signing it. Only after signing your employment contract, your employer can facilitate your work visa arrangements.
Related link: What You Need to Know about the New Work Pass Card and SGWorkPass Mobile App »
---
Step No. 6: Approval of work visa application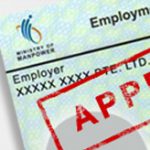 Once your work visa application has been approved by the MOM, your employer will receive an In-Principle Approval (IPA) letter. This letter, which is valid for three months from the date of the letter, will indicate the approval of either your Singapore Work Pass. The IPA letter will be required to be submitted at the Work Pass Division of MOM to collect the approved work visa from the Employment Pass Service Centre (EPSC) upon your arrival in Singapore.
---
Step No. 7: Moving to Singapore
This is the final step in your transition to Singapore. However, you need not handle it yourself. You can enlist the help of a relocation company to help you move to Singapore. Other issues that you may need to consider before taking the leap include housing, healthcare, banking services, and your children's education.
Singapore was ranked as the most favourable country in Asia for expatriates in the 2014 Trends in Global Relocation: Global Mobility Policy and Practices survey report and the Global Professionals on the Move 2014 report. This is partly because Singapore offers unparalleled living standards in Asia. The island has been ranked as the Asian nation with the highest quality of living in the 2014 Quality of Living Worldwide City Rankings that compiled by Mercer.
Apart from its high standards of living, it is easily accessible in the region, has low crime rates and a stable political climate. Singapore's infrastructure and healthcare system are also world-class. However, this does not infer that it is very expensive for expatriates to live in.
According to the 2014 Cost of Living survey, Singapore has been ranked 31st in the world by ECA International. The inflation rate for goods and services for expatriates in Singapore may have risen at about 2.3% in the last year, but this is comparatively lower than other Asian cities, and much lower than the 6% inflation rate observed a few years ago.
The main cost of household expenses in Singapore are attributed to accommodation and cars, primarily because of the nation's limited land space. Otherwise the cost of living in Singapore is reasonable to live comfortably. The trends in the prices of the basic food items in Singapore is represented on the Consumer Price Index (CPI), which is display on the Department of Statistics Singapore website along with the country's inflation rate.
Note to all job seekers
Please note that Rikvin is not affiliated with any of the following:
Indeed

JobsBank

(for citizens & PRs only)
If you are a foreign individual looking to set up your own company in Singapore, you can view the company incorporation options here.
---
Ease your job search
Let Rikvin, a licensed employment agency, nail you that employer interview with our resume bank.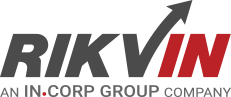 Rikvin's content team includes in-house and freelance writers across the globe who contribute informative and trending articles to guide aspiring entrepreneurs in taking their business to the next level in Asia.