As the largest economy in Europe, Germany is one of the most attractive investment destinations for investors who wish to expand their market reach in Europe.
On the other hand, with its strategic location in the Asia-Pacific region and business-friendly policies, Singapore has been recognized as the top destination for potential investors who wish to tap into the emerging Asia Pacific region.
---
Starting a Business Singapore vs Germany
In the World Bank's annual survey aptly titled Ease of Doing Business, a total of 190 economies were studied and ranked based on various factors, ranging from facilities and infrastructure, paying taxes and trading across borders, which provides investors with a very comprehensive overview of doing business in any of these 190 economies.
Germany and Singapore both ranked 22nd and 2nd respectively as per the 2020 survey, which is very encouraging for investors. However, Germany ranked significantly poorly at 114th for starting a business. This was mainly attributed to the number of days required to set up a business (fourteen and a half days on average as compared to Singapore's few hours on average) and costs to be incurred as part of the process (8.8% of income per capita, versus Singapore's 0.6% of income per capita), number of procedures required (nine compared to Singapore's six); and the requirement for a high paid-in minimum capital.
Indeed, costs are one of the factors that investors need to be particularly aware of when deciding to establish a business in Germany. Taking the equivalent of a limited liability company in both Singapore and Germany as a comparative gauge, the cost of registration and publication of a limited liability company (known as GmbH) in the commercial register alone is at least €400 (approximately equivalent to US$453). In contrast, the cost of registering a limited liability company's name in Singapore is a mere S$15 (approximately equivalent to US$12).
Besides registration costs, there are various other associated costs when establishing a GmbH. The minimum share capital is set at €25,000 and at least half of the minimum capital must be contributed to a bank account and verified. For investors who may balk at the prospect of committing €12,500 at the onset, Germany provides for an alternative, known as the "mini GmbH".
Similar to a GmbH, a mini GmbH can have a minimum capital of only €1.00, but to compensate the initial absence of capital, the mini GmbH is required to retain a quarter of its annual profit until it has accumulated the minimum shareholder capital of an ordinary GmbH. Hence, a mini GmbH should not be seen as a permanent solution and shareholders of the mini GmbH would have to recognise that the use of profits for the subsequent years is restricted to this requirement.
Comparatively, the statutory requirement for share capital of a limited liability company in Singapore is simply $1.00, which can be denominated in any currency of choice, at the point of incorporation.
---
Taxation Singapore vs Germany
The tax rate in Singapore has been recognised to be one of the most competitive rates globally, at a flat 17%. In addition, there are various tax incentives that can be applied. For example, a newly incorporated company that meets the qualifying conditions can claim for 75% tax exemption on its first S$100,000 chargeable income for each of its first three consecutive years of assessment. A further 50% exemption is given on the next S$200,000 of the chargeable income for each of the first three consecutive years of assessment.
In contrast, Germany's corporate tax rate is not standard and is approximately 29.83% (comprising 15% flat corporate income tax and the solidarity surcharge of 5.5% of the 15% corporate income tax and trade municipal tax), respectively. Germany's corporate tax is not consistent as different local municipalities may charge different trade tax on businesses.
The lowest corporate tax rate that a company in Germany can expect to pay will be 22.83%, while the highest corporate tax rate may be as high as 32.98% . Hence, investors should note that adequate research and the advice of a professional tax consultant is definitely important, before deciding where in Germany they should locate their business.
Singapore's tax system is based on a one-tier corporate tax system, which means that tax paid by a company on its chargeable income is the final tax. In addition, there are no additional taxes payable for dividends or income generated overseas.
In Germany however, a tax of 25% is payable for dividend payments and companies are taxed based on their globally generated income, instead of only locally generated income. However, if there is a Double Taxation Agreement ("DTA") in place, the German company may pay a lower rate of tax or even no taxes at all.
Taking these factors into consideration, if an investor foresees that the business will potentially expand to have subsidiaries and business operations globally, Singapore would be a better choice for the establishment of a company's headquarters from a tax perspective.
In fact, the Singapore government has been actively advocating for investors to consider Singapore as the ideal destination for the establishment of a company's regional headquarters.
One example is the Regional Headquarters Award that was set up by the Economic Development Board, which offers a concessionary tax rate of 15% for companies that satisfy the minimum requirements of a regional headquarters by Year 3 of the incentive period for the following two years on incremental qualifying income from abroad.
Generally, as both Singapore and Germany provide tax incentives for research & development, businesses in certain sectors and various other areas. Hence, it would be prudent for a potential investor to consult a tax consultant, to learn more about how best to maximise the tax incentives available.
Related Article: Singapore Corporate Tax Guide
---
Working Culture Singapore vs Germany
Potential investors who are making a comparison between Singapore and Germany will realise that there is one key difference between the two countries – working culture. Given its land scarcity and lack of natural resources, Singapore has been forced to work doubly hard, particularly when competing with the nearby manufacturing centres of China, India and Vietnam.
A culture of meritocracy has been long established in the tiny island-state and the government advocates various life learning programmes and retraining of workers, to ensure that the local employees are kept abreast and relevant to the needs of the economy. A wide range of training subsidies are available to both employees and their employers.
In contrast, Germany as a nation has the concept of Feierabend, loosely translated as "party night", to indicate the close of business. In fact, the Federation of German Trade Unions has even proposed a no-work-communications-after-hours regulation, which will prohibit employers from contacting their employees via email or phone call past their scheduled working hours . Some German companies, such as Volkswagen, BMW and Puma, have already jumped onto the bandwagon, with the German labour ministry setting the example for the nation by banning its managers from calling or emailing staff after working hours.
Realistically speaking, such restrictive labour policies are difficult for most employers to accept, leading to a unique phenomenon in Germany where a significant proportion of Germans are employed in part-time or contract positions, reducing the burden on their employers.
Examples of burdens that an employer in Germany will have to bear include health insurance, nursing care insurance, pension insurance, unemployment insurance, accident insurance, as well as the mandated 24 hours of paid vacation leave.
Nevertheless, investors may find that Singapore workers may be more willing to put in the extra hours than their German counterparts, which may be especially important if a company intends to have international business operations, clients or suppliers.
Certainly, both Singapore and Germany have their own distinct strengths that potential investors have to carefully consider. Of all factors, perhaps location would be the most relevant, as it allows a potential investor to either tap into the European or Asia Pacific markets.
Notably, Singapore and Germany have become increasingly close in terms of trade relations; and an Economic Ambassador Programme was recently launched in Berlin to encourage German firms that have branches in Singapore promote Singapore as a base to expand their operations in Asia.
To date, it has been estimated that some 1,400 German firms have a presence in Singapore, with the number steadily growing year by year.
Indeed, investors should consider optimizing the potential of their business and its market reach by exploring opportunities in both countries.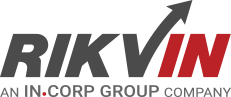 Rikvin's content team includes in-house and freelance writers across the globe who contribute informative and trending articles to guide aspiring entrepreneurs in taking their business to the next level in Asia.