As one of the world's largest economies, China's huge market is undeniably an attractive opportunity for investors. However, potential investors should note that the ability to navigate cultural norms and understand the legal system is essential when doing business in China. Comparatively, whilst the majority of Singapore's population is Chinese, Singapore is relatively far more westernised and transparent in terms of its government policies.
In a global survey conducted by the World Bank Group on the ease of doing business, China ranked 31 out of the 190 economies surveyed, while Singapore clinched second place.
Notably, China's rank in 2020 was a huge improvement from the previous year, as the Chinese government has been actively endorsing more concessions for foreign investment.
Similarly, the Singapore's government actively encourages entrepreneurship and foreign investment through a variety of means, such as tax reliefs and grants.
This article examines the key considerations for potential investors.
---
Business Formation procedures Singapore vs China
One of the key factors taken into consideration by the World Bank Group in its survey was the speed at which companies could be incorporated and the number of procedures involved. Notably, it was found that for China, there were on average 11 procedures to be completed; and it would take an average of 30 days to incorporate a company. In contrast, there are only three procedures to be completed in Singapore; and it takes an average of  a day to incorporate a new company.
The business structures available for an investor to choose from are generally the same in both countries and include private companies limited by shares, partnerships or joint ventures and branch offices. However, China specifically distinguishes between companies that have domestic and foreign investment. Hence, foreign investors are relatively restricted and would typically establish a wholly-owned foreign enterprise ("WFOE"), or a joint venture, if there is a reliable and trustworthy domestic partner to set up business with.
In general, the business formation procedures for most business structures in Singapore would be the name reservation process and lodgement of the incorporation of a company with the Accounting and Corporate Regulatory ("ACRA") through its electronic service portal. Subject to ACRA's approval of the company's new proposed name and proposed business activities, the company can be incorporated within the day and investors will be informed of the approval via e-mail. Thereafter, administrative procedures such as setup of bank accounts, the making of company seal and the company's registers can be done concurrently. In contrast, for a WFOE to be set up, an investor must prepare a report in accordance with government regulations to the relevant government authority. This is a paper procedure; and the government authority can take up to 30 days to provide its written response in the form of an approval certificate. Thereafter the investor must apply for and obtain the business licence within 30 days from receiving the approval certificate; otherwise, it will be deemed void. Hence, to commence operations, investors would need to anticipate a two month waiting period, before they can do so.
---
Tax Exemptions for Companies
The corporate tax rate in Singapore is one of the lowest in the world, at a flat rate 17%. Since 2005, the Inland Revenue Authority of Singapore ("IRAS") introduced a tax exemption scheme for new start-up companies. Subsequent to the revision in 2008, a newly incorporated company that meets the qualifying conditions can claim for full tax exemption on its first S$100,000 chargeable income for each of its first three consecutive years of assessment. A further 50% exemption is given on the next S$200,000 of the chargeable income for each of the first three consecutive years of assessment . Singapore also has many double taxation agreements with various countries, allowing companies that own foreign assets or foreign operations claim tax reliefs and avoid being taxed twice.
Similarly, China has from 1 January 2008, implemented a unified corporate income tax ("CIT") system. The corporate tax rate is relatively higher, at a flat rate of 25%. However, qualifying enterprises in certain encouraged sectors are eligible for a reduced tax rate of 15% and may also be able to enjoy other forms of tax incentives such as tax holidays, investment tax credit or preferential tax treatment. The encouraged sectors include, but are not limited to, technological development, environmental protection, production safety and energy, and water conservation. In addition, China also has double taxation agreements that companies can benefit from. However, while IRAS does not tax companies in Singapore for overseas income, the overseas income earned by companies in China is taxable under the CIT system.
---
Recruitment and Employment
With a population of approximately 1.35 billion, China's human resource far outweighs that of Singapore's, which has a much smaller population of 5.4 million. Hence, employers may find that they will have a larger pool of talent to tap from in China. However, as the national language of Singapore is English, potential employers do find it easier to communicate and work with Singaporean staff more effectively.
Investors in both Singapore and China will have no problems employing local staff. In fact, it is a requirement in Singapore to give locals fair consideration before employing foreign staff. Particularly with the recent changes in immigration policies, it is not as easy to bring in new foreign talent. That being said, Singapore has a very high literacy rate and a very highly educated workforce, with approximately half of Singapore residents aged 25 to 29 being degree holders. Singapore does not have a minimum wage policy, while the minimum wage in China differs according to which city the enterprise decides to have its business operations in.
When it comes to terminating employment, Singapore is largely similar to other developed countries – typically a notice period is required (either from the employee or employer), or in the case where an employer has to retrench employees, monetary compensation will usually be provided (but there are no definitive guidelines covered by the Employment Act) . Conversely, termination of employment is not a simple process in China. Employers will be required to follow procedures and conditions to terminate the employment of staff. In addition, severance payment is calculated based on the number of years of service and the last drawn salary of the staff. Employers are also required to support its employees to set up a trade union and provide 2% of the company's total salary costs for the activities of the trade union. In the event that there is a re-organisation or layoff, the company will have to notify the trade union and heed its advice, before taking action.
---
Cultural Norms
Unlike Western society, where strong, confident handshakes is the norm in business, the Chinese are not as forthcoming with their handshakes or greetings, though the level of reservation does not extend to their curiosity; and they may ask uncomfortable questions, such as the total worth of one's financial assets and marital status . In contrast, Singapore's working population is far more westernised and generally adhere to western practices, which many investors find themselves comfortable with.
One unique distinction about Chinese society is also the obsession with maintaining "face", a concept that is somewhat similar to the idea of dignity, or honour. Maintaining face is paramount in Chinese culture and to make another lose face is considered unforgivable in Chinese society. For example, one strategy that experienced investors have formulated when dealing with Chinese businessmen is to ensure that their proposal has already accommodated for large concessions that can be readily made. By doing so, if the opposite party has to make any compromises or concessions on their end, the foreign investor can easily allow for several concessions as well, hence helping the other party "save face".
In addition, the concept of "face" also applies to the style of management. Unlike Western culture, where criticism can be taken constructively by employees, to criticise a Chinese employee in front of others will result in that employee "losing face". Hence, foreign investors who wish to bring in foreign management to train and develop local employees may find difficulties in communicating and getting over the cultural differences. Chinese society is also inherently hierarchical and an investor may find that even a manager would be hesitant to make decisions and would prefer to defer to a higher authority.
Certainly, while China is a huge and exciting market, investors would need to gain a deeper understanding of the country, legal system, and cultural norms before jumping in. Singapore on the other hand remains as a tried and tested choice. Moreover, with a strong Chinese population, investors find that Singapore is a great launch pad from which they can reach out to the Chinese market.
---
Are you ready to incorporate a company in Singapore?
Rikvin's expertise is unrivaled in Singapore. With 20 years of know-how in company incorporation, accounting, tax, payroll and immigration services, you can count on us to be your dedicated one-stop business solution.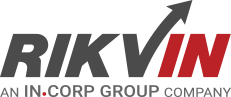 Rikvin's content team includes in-house and freelance writers across the globe who contribute informative and trending articles to guide aspiring entrepreneurs in taking their business to the next level in Asia.