ACRA: Singapore Registrar of Companies (ROC)
A Comprehensive Guide to Understanding the Registrar of Companies in Singapore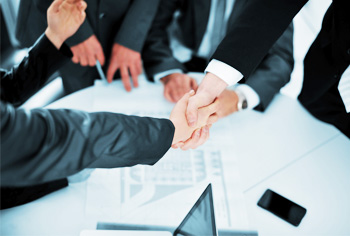 Commonly known as the Registrar of Companies in countries such as the United Kingdom, India and Bermuda, Singapore's national regulator of business entities and public accountants is called the Accounting and Corporate Regulatory Authority ("ACRA"). Generally, ACRA is the statutory board that oversees the regulation of companies and public accountants in Singapore and facilitates the development of companies. In addition, ACRA is vested with the power to impose composition fines and issue court summonses to companies that have defaulted on the ongoing compliance requirements as set out under the Companies' Act.
Given Singapore's drive to nurture a climate that is attractive, useful and comprehensive for all businesses, companies should view the ongoing compliance requirements as beneficial to their companies and their business operations. For example, with ACRA's recent implementation of the new XBRL system, companies are now able to get free data analysis, which will either compare the company's performance against three other peer companies and the industry median or assess the company's financial performance over a period of up to five years.
TO start with ACRA registration, you may need to check if your company or businesses name is already registered using our ACRA search tool.
---
If ACRA is the National Regulator, why do I make Submissions and Applications via Bizfile? Are Bizfile and ACRA related?
Similar to other government agencies and statutory boards, Bizfile is ACRA's electronic portal through which companies may make their applications and submissions. The Ministry of Manpower also uses an electronic portal that can be separately accessed, known as EPOL ("Employment Pass Online").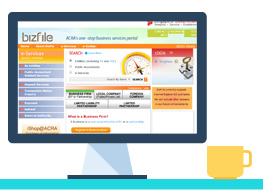 Prior to 2003, all applications and submission, such as an application for the incorporation of a company, had to be done manually, by queuing up at ACRA's service centre. In present day however, ACRA has expedited the process by allowing companies to make applications and submissions electronically through Bizfile. Moreover, applications and submissions can be retrieved electronically as well by companies, as well as members of the public.
Hence, it would be prudent for companies to consult a professional corporate services provider to seek advice and assistance for any applications and submissions. Ideally, a company should avoid making mistakes in its online applications to Bizfile, as certain applications and submissions made to Bizfile, (including Notices of Error) are available for purchase to the public. Given that potential investors and potential joint venture partners may access such information before deciding to invest or work with a company, it would naturally not be preferable for a company's business reputation to be impacted by such minor mistakes.
---
What kind of submissions and applications do I make via Bizfile?
Basically, almost all submissions and applications required under the Companies' Act can be submitted via Bizfile. This includes the updating of a company's information, such as the details of its directors, shareholders, officers, registered office address and changes to a company's issued and paid up share capital.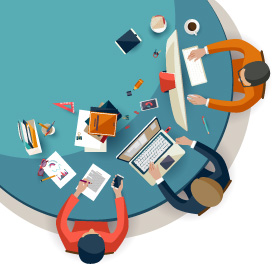 In addition, ACRA oversees and reviews applications for name reservations and incorporation, which is submitted via Bizfile. However, a certain level of familiarity and understanding of how to make the said submissions is important before doing so. For example, when submitting an application for a name reservation, a company is required to also input to new company's desired principal activities. The principal activities accepted by ACRA are set out in the Singapore Standard Industrial Classification ("SSIC"). If a company enters the wrong SSIC code for its name reservation, this could potentially impact the approval of the name reservation application, as some SSIC codes chosen will automatically require approval from certain government entities, such as principal activities in the area of medicine, architecture or financial advisory services. Likewise, choosing other principal activities such as investment holding, would result in the company being unable to enjoy the attractive tax exemption rates granted by the Inland Revenue Authority of Singapore ("IRAS").
For more information on which SSIC codes are most suitable for your business' unique needs, do consult a professional corporate services provider. It should be noted that while ACRA approves a company's name application and its proposed principal activities, it does not grant the business license for the actual business operations. A professional corporate services provider should be able to advise you on the additional business licenses that should be applied for.
---
Can I access Bizfile from overseas, or do I need to be in Singapore?
As Bizfile is hosted online, it is accessible from any country. Do note however, that the Bizfile website only supports Internet Explorer 8.0 and below. Hence, if your Internet Explorer is currently updated to the latest version (Internet Explorer 11.0), you may have some difficulties accessing certain portions of the website.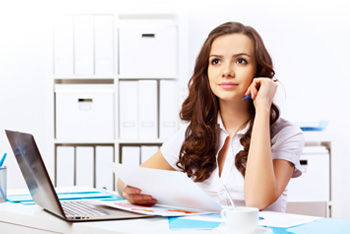 One crucial point to note is that in order to make any applications or submissions via Bizfile, one is required to have a SingPass. A SingPass is an electronic identity that is given to Singapore Citizens and Permanent Residents. Foreigners who hold Employment Passes, Personalised Employment Passes, EntrePass, S-Pass, Dependent Pass, Long-Term Visit Pass-Plus and selected Work Permit Holders, may also submit an application to obtain a SingPass. Upon approval of your application, the SingPass will be sent to your local address within four working days.
Given that all of these passes can only be applied for post-incorporation, most foreign corporations and investors will choose to engage a professional corporate services provider, who would be able to make the application for incorporation on the investor's behalf. In addition, professional corporate services providers such as Rikvin also offer complementary services such as employment pass applications; and would be able to assist foreign corporations or investors to apply for passes for their employees and dependents. As a licensed employment agency, Rikvin's team of specialists is experienced and knowledgeable about current regulations in the industry, as well as the procedures for the various types of employment pass applications.
If you like this: More on the Singapore Employment Pass / Singapore Employment Pass Application
---
"DIY" vs a Professional Consultant
For local and foreign entrepreneurs with a tight leash on their outgoing expenses, it may be tempting to attempt the incorporation process or corporate transactions via Bizfile by themselves. However, while this may save costs, the process of incorporation requires a degree of preparation for certain sections, such as:
Identification number, address and full name of at least one director who is ordinarily resident in Singapore
Identification or Passport number, address and full name of the other directors
Identification or Passport number, address and full name of the shareholder(s)
Company's registered office address in Singapore
Memorandum and Articles of Association ("M&AA") of the company, if the company wishes to use its own customised M&AA.
Naturally, for inexperienced local and foreign entrepreneurs or foreign corporations, being unable to anticipate these requirements may result in unforeseen delays. Two of the requirements in particular, are more easily achieved with the assistance of a professional corporate services provider; namely – (i) a director who is ordinarily a Singapore resident; and (ii) a registered office in Singapore.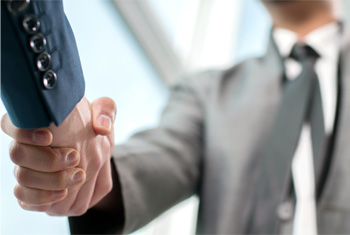 An ordinarily resident director is a director who is above 18 years of age and is ordinarily resident in Singapore. For foreign entrepreneurs or foreign corporations who may not have existing contacts in Singapore, it is the norm for them to rely on the nominee director services of a professional corporate services provider. By doing so, foreign entrepreneurs and foreign corporations can leverage off the experience of a professional nominee director, as well as be assured that the director can be relied on to be present and available to fulfil the annual compliance requirements, such as signing of directors' resolutions to open a bank account, or approve the accounts of the company. For more information about the role and responsibilities of a local nominee director, read Rikvin's article here.
All companies are required, at the point of incorporation, to have a registered office in Singapore. Due to the requirements of certain lease contracts, this typically poses a difficulty for both local and foreign entrepreneurs and foreign corporations, as landlords may require companies to provide their company registration number on the application form, which cannot be provided prior to incorporation. As a corporate services provider that provides various complementary services, Rikvin also provides virtual offices for its clients, which can be set up within the hour upon client's confirmation. Companies can therefore enjoy the prestige of having a registered office address in the central business district, with ancillary services such as a dedicated phone line and fax number, at a fraction of the cost required to lease office premises. For foreign investors and foreign corporations in particular, or local entrepreneurs who may run most of their business operations online or from small local offices, they may prefer to continue utilising Rikvin's virtual offices and the services provided, even after they commence business operations.
Have more questions on Singapore's company laws and regulations?
We are experts when it comes to statutory compliance in Singapore. Thousands of companies rely on us to fulfil their compliance requirements.