Singapore VS India: Guide your decision-making with the infographic below. We measure indicators ranging from Demography, Company Incorporation Process, Corporate Tax Rate, Internet Speed to IP Protection Laws in both countries. Singapore's dynamic startup eco-system comprising of its ample government grants and venture capital players as well as high deal volume and value, is also noteworthy.

Read more:
Tax Benefits of a Singapore Holding Company for Investment in India »
Why Invest in India Through a Singapore Company »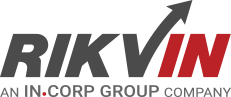 Rikvin's content team includes in-house and freelance writers across the globe who contribute informative and trending articles to guide aspiring entrepreneurs in taking their business to the next level in Asia.