Singapore is regarded as a global financial hub, with Singapore banks providing world-class corporate banking services. Multiple currencies, internet banking, phone banking, checking accounts, debit and credit cards, fixed-term deposits, and wealth management services are among them.
Table of Contents
Commercial Banks in Singapore
Commercial banks in Singapore provide universal banking services such as
Standard commercial services
Financial advisory
Deposit-taking and lending
Capital market services
The Monetary Authority of Singapore (MAS) regulates the banking industry and offers three types of banking:
Full Banks
Wholesale Banks
Offshore Banks
Full Banks
Full banks can carry out the full range of activities approved under the Banking Act for both individual and corporate customers, at home and abroad. They have to comply with the Financial Advisers Act and the Securities and Futures Act.
Local full-service banks include the following:
Foreign full-service banks include the following:
Australia and New Zealand Banking Group (ANZ)
Bank of America
Bank of China
Bank of India
CIMB Bank
Citibank
Hong Leong Bank
HSBC Holdings
JPMorgan Chase & Co.
Malayan Banking (Maybank)
RHB Bank
Standard Chartered
As part of Rikvin's incorporation packages, we provide you with resolutions to open a bank account in Singapore for various business types such as a Singapore Private Limited Company, Singapore Subsidiary Company, and Singapore Branch Office.
Find out more about Opening a Corporate Bank Account in Singapore »
Wholesale Banks
Because wholesale banks are not permitted to engage in retail banking activities, they are considered to have a restricted banking license. In every other way, they operate similarly to full-service banks, with the exception that their clientele is limited to businesses.
Offshore Banks
Offshore banks use Singapore as a base to engage in offshore banking activities. The MAS permits these banks to provide a full range of banking services to approved financial institutions. However, their activities concerning other persons are subject to restrictions that vary depending on whether such persons are residents in Singapore.
Merchant Banks in Singapore
Rather than being licensed in the same way as commercial banks, merchant banks are approved as financial institutions by the MAS under Section 28 of the Monetary Authority of Singapore Act. They are only permitted to engage in a limited number of activities as prescribed by the MAS.
---
Speak to our expertsIn this infographic, we present the different types of banks in Singapore and banking options for you and your company:


Related links:
DBS Makes Corporate Bank Account Opening a Breeze »
Opening a Corporate Bank Account in Singapore »
Opening a Business Account with a Neobank: Is it worth considering? »
---
Keen on opening a corporate bank account in Singapore?
Let us facilitate the corporate account opening process for your Singapore-registered entity.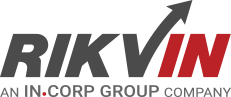 Rikvin's content team includes in-house and freelance writers across the globe who contribute informative and trending articles to guide aspiring entrepreneurs in taking their business to the next level in Asia.