For many years now, Singapore has been described as the best place in the world to start a business. It has been an international hub for business attracting entrepreneurs from around the world. Starting a business in Singapore is a breeze as it takes just three days to complete all formalities of registration. The country's sophisticated infrastructure and a large pool of skilled workers are big attractions for entrepreneurs as well.
According to the World Bank's Doing Business index, entrepreneurs consistently find it very easy to start a Singapore company. Even large multinational companies make it a point to have a regional presence in Asia via Singapore.
Singapore, one of the most attractive business locations in the world
Singapore allows companies to tap the extensive South East Asian markets due to its strategic location at the southern tip of the Malay Peninsula.
Furthermore, Singapore's political stability has played an important role in the development of a robust business environment that remains attractive to entrepreneurs from around the world.
Whether it is a small, medium, or large company that you want to set up, there are some important considerations that need to be kept in mind. One needs to be 18 years or more to be able to set up a Singapore company. You must also not be bankrupt to set up a business in Singapore.
5 Factors to Bear in Mind When Starting a Company
Choosing the right type of business entity for your company is crucial for survival and success in Singapore.
There are many factors such as initial paid-up capital, the number of shareholders, liabilities, and roles you are prepared to take on that will decide the success of your venture.
Research a number of websites specially made to help people start a business in Singapore. These sites contain hundreds of FAQ's on the subject of setting up a company in Singapore.
Singapore has a unique population profile. It is interesting to note that though the population of the country stands at approximately 5.2 million, there are only about 3.3 million people who are citizens and 0.5 million others who are Singapore permanent residents.
Singapore also has a very low birth rate which will affect the elderly to working adult support ratio in 2030. Hence, the government has been making concerted efforts to encourage the citizens to set up businesses so as to keep capital flowing within the country and improve the standard of living so that more young couples can marry and make families.
What next? Send us your inquiry
Affordable and Transparent Fees We lead the industry in affordable and transparent pricing - with no hidden fees.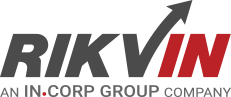 Rikvin's content team includes in-house and freelance writers across the globe who contribute informative and trending articles to guide aspiring entrepreneurs in taking their business to the next level in Asia.