The world is in a mess. Economic uncertainty looms large over much of the western world provoking varying degree of social and political unrest. The U.S. is witnessing record levels of unemployment, Europe is facing a huge debt crisis and double dip recession, and the Middle East is still coming to terms with last year's Arab Spring. The only region which is still showing economic growth and continues to invest in improving the quality of living for its residents, both local and expatriates, is Asia.
"As demonstrated by Mercer rankings over the years, Singapore has proven to be the favorite city in Asia among expatriates due to its relative stability, high personal safety, wealth of public services and recreational provisions. Singapore work visa policies, low pollution levels and a multicultural society are some other favorable factors," said Mr. Satish Bakhda, Head of Rikvin Operations.
"Other factors such as world-class medical facilities, low crime levels, good public transportation, housing and education institutions are cited as sound reasons for entrepreneurs to set up shop and nest in Singapore," added Mr. Bakhda.
In terms of ranking, Singapore supercedes other Asian cities ranked in the top 100 namely Tokyo (46), followed by Hong Kong (70), Kuala Lumpur (76), Seoul (80) and Taipei (85).
"When clients approach Rikvin for incorporating a Singapore company, they cite Singapore's wide network of trade agreements, attractive tax system, and sound intellectual property protection laws as reasons to invest here. Other factors include strong bilateral relations with a wide network of economies, internal stability, ease of entry and exit, currency exchange regulations, efficient banking services, airport connectivity, variety of dining and recreational avenues.
One additional factor that makes relocation to Singapore even more attractive is its proximity to the emerging markets of India, China, Vietnam and Indonesia. "Procter & Gamble (P&G), the world's largest consumer-products maker, decision to move its headquarters for skin care and cosmetics to Singapore demonstrates that," concluded Mr. Bakhda.
Need help in Shifting Your Business to Singapore?
Whether you are a small company or a big multinational firm, opting for Singapore company incorporation will give you a head start to tapping the region's developing economies.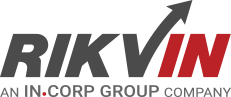 Rikvin's content team includes in-house and freelance writers across the globe who contribute informative and trending articles to guide aspiring entrepreneurs in taking their business to the next level in Asia.