According to the World Bank's Ease of Doing Business Report 2020, Singapore is ranked 2nd for ease of doing business in comparison to the world because it offers companies an uncomplicated startup process and fuss-free business environment. Doing business in Singapore has repeatedly come out tops among regional competitors like Hong Kong, China and Korea.
The city-state has practically no restrictions on foreign companies that are looking to expand into the Asia Pacific market and those who wish to do so may inject as much as $1 as their minimum paid-up capital.
Registering a Company in Singapore
Foreign companies that wish to start-up in Singapore can choose from a number of company registration options, depending on their business models. Incorporation takes a mere 1 hour if all documents are in order and the company name has been approved.
They can choose to register a Singapore subsidiary company, a branch office, or a representative office. Subsidiary companies are separate legal entities from their parent companies and are treated as a local resident private limited company. This allows them to enjoy tax exemptions and incentives.
Branch Office vs. Representative Office in Singapore
A Singapore branch office is considered an extension of the foreign company and is eligible for partial start-up tax exemptions and incentives. It is allowed to return earnings and capital to its parent company.
Representative offices are for companies who wish to surveil the business environment of a country it is incorporating in.
They have no legal status and are meant to be temporary setups for foreign companies to conduct research and feasibility studies.
Representative offices registration has to be renewed every year for a maximum of three years; after which they have to opt for a private limited company, subsidiary or branch office registration.
According to ACRA, foreign companies that wish to incorporate a company in Singapore need to engage a professional firm to assist them with the filing process.
Ready to register a company in Singapore?
Foreigners can get 100% ownership of companies and attractive tax framework.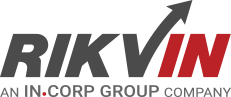 Rikvin's content team includes in-house and freelance writers across the globe who contribute informative and trending articles to guide aspiring entrepreneurs in taking their business to the next level in Asia.