From 1 April 2019, the Ministry of Manpower (MOM) will be revising all work pass application and issuance/renewal fees.
These changes will apply to the Employment Pass, S Pass, Work Permit, and several other types of passes that require a work pass fee
A comparison table has been provided to further illustrate the current and upcoming administrative work pass fees:
Type of Pass
Current Fee
From 1 April 2019
Application
Issuance/Renewal
Application
Issuance/Renewal
Employment Pass
$70
$150
$105
$225
S Pass
$60
$80
$75
$100
Work Permit
$30
$30
$35
$35
Personalized Employment Pass
$70
$150
$105
$225
EntrePass
$70
$150
$105
$225
Training Employment Pass
$70
$150
$105
$225
Dependant's Pass
$60
$150
$105
$225
Long Term Visit Pass
$30
$60
$105
$225
Work Holiday Pass
N.A.
$150
N.A.
$175
Work Permit (Performing Artiste)
$40
$30
$75
$100
Training Work Permit
$30
$30
$35
$35
Miscellaneous Work Pass
$70
N.A.
$175
N.A.

Find out more:
A Guide to Singapore Work Visas »
Tips and Tricks to Secure an Employment Pass in Singapore »
Everything that you need to know about Singapore Employment Pass»
How to Know What Type of Work Visa You Need»
---
Don't leave your Work Pass application to chance.
Liaise with a dedicated specialist when you engage us for immigration, recruitment and work visa services. Our licensed specialists will attend to every step of your application thoroughly.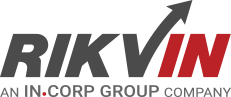 Rikvin's content team includes in-house and freelance writers across the globe who contribute informative and trending articles to guide aspiring entrepreneurs in taking their business to the next level in Asia.